Waist training corset became famous in the 1900s. It first got popular in Europe and then in America. Women used to wear it on the outside of their apparel as a style statement. With the passage of time, women started using it as an undergarment because it provides a slim body instantly. It creates a smoother figure, and for this reason, it is in trend. Waist training corsets are worn for different reasons. Some women wear it as a style statement while other wear it as an undergarment. It is perfect for those women want to have a back support. It gives women an ideal body in seconds so you can wear it while going to a special event. It moves the floating ribs and reduces the space in the midsection. But do you know that wearing a waist training corset has many benefits for your body?
There are various benefits of wearing a corset. For this reason, it attracts hundreds of women. The results are amazing as it evidences a slimmer waistline. The benefits include both mental and physical.
Physical Benefits

Wearing a corset has many physical benefits like it improves the posture and prevents any injury. Check out the specific physical benefits below:
1. Correct Your Body Posture
Wearing a corset would surely correct your body posture. When it squeezes the body, then a person can stand in a perfect position. The scoliosis patients can wear this for a long time to observe a noticeable difference in their body structure. Wearing a corset can help relieve the pain of vertebral fractures, car accidents, slipped disc, osteoarthritis, and degenerative disc disease.
[Read more about Body Posture]
2. Relieves the Headaches and Migraines
Wearing a corset improves the posture which prevents the nerves from the spinal column to contract. The link between the brain and spine are not hindered, and this relieves headaches and migraines.
3. Minimize Menstrual Cramps
Many women are grateful to the corsets as it helps in reducing the pain of menstrual cramps. While wearing it in menstrual period, you can easily do the work in home or office without experiencing pain.  Dressed in a corset will put force on the abdominal section which contracts the uterine. This sort of pressure relieves pain in the abdominal section.
4. Prevent Abdominal Hernias
Corsets put compression on the midsection and help in preventing abdominal hernias. However, it is better to wear a corset after consulting with your doctor so that the abdominal hernias do not get worse. Everyone has a different body so it entirely relies on how your body can handle it. Your doctor can provide you better guidance related to your body.
5. Relieve Back Pain
If you wear a waist training corset, it will immediately contract your body and give your back a good support to help ease and relieve back pain. You can also wear it while lifting weight or various similar tasks.
6. Large/heavy Breast Support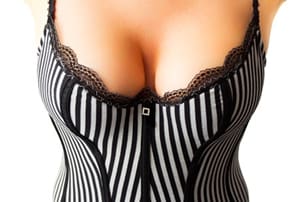 Wearing a corset is suitable for those women who have a large or heavy breast as it provides excellent breast support.
7. Aid in Weight Loss
Your stomach won't be expanded when you wear the corset. Thus, it controls the diet and reduces the food portions which also help in reducing weight. Many women are interested in wearing a corset as it helps in reducing weight. At the same time, in addition to wearing a waist training corset every day, you can also do some exercise and eat healthier. It is one of the best ways to reduce weight in a short time.
8. Post-surgical Abdominal Weakness
Corsets have also used as a safeguard after surgery. Due to this reason, it can assist in maximizing the abdominal compression to stop the breaking of muscles.
9. Helps Improve Asthma Symptoms
The upper lung and trachea may not be entirely open if you have asthma, but wearing a waist training corset can correct posture to open up the chest, relax the windpipe, and allow easier breathing. But this doesn't happen to everyone, just contact your doctor before using the corset.
Mental Benefits
Some people assume that wearing a corset would only have physical benefits, but that is not all. It also has many mental benefits. When people wear corsets and see themselves in the mirror, it motivates them to wear corsets over and over again. People feel controlled while dressed in a corset which can surely change their psychological perception. The mental benefits of the corset are explained below:
1. Boosts Self-esteem and Image
Corsets can help in boosting the self-image of those people that have low self-esteem. It encourages the self-worth by changing the posture. Corset works best for women who have a poor body image. When the body structure and posture is deeply changed, the people will look stunning and feel confident.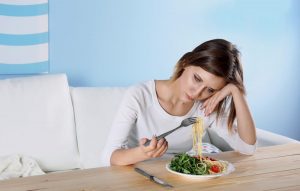 2. Helps to Overcome an Eating Disorder
Some people have eating disorders because of their ultra-fast metabolic rate. Due to this reason, they face many problems to get an hourglass figure. When these people wear a corset the abdominal section will be contracted because of which a person will not feel hunger like before. For such people, it is good to wear a corset for a particular period as it will overcome their eating disorders.
3. Ward off Anxiety, Depression and Panic Attacks
Some research has suggested that wearing a corset can help to ward off depression, panic attacks, as well as anxiety. Wearing a corset function like a Deep Pressure Therapy. It is like a warm hug because of which a person feels protected. It comforts a person as it puts compression on the belly which counteracts the nausea symptoms associated with depression and anxiety.
4. Feel more Controlled
Nowadays, a corset is recommended by some psychologists to those who feel that they do not have control of themselves. Wearing a corset assist them in feeling more control. Also, they will feel less vulnerable to a range of random tensions of routine life. In extreme conditions, it has been noted by some people that wearing a corset has helped them to prevent self-harm.
5. Helps to Think and Concentrate
People who want to feel more grounded can make the most of a corset. Some people have noticed that while wearing a corset, they can easily keep their mind in the present. Wearing a corset will build a deep pressure that helps in reducing the anxiety.
Other Benefits
1. Gives You an Ideal Hourglass Figure
The corset with steel bones allows you to achieve a perfect hourglass shape and greatly reduce your waistline size.
2. It is Fashionable to Wear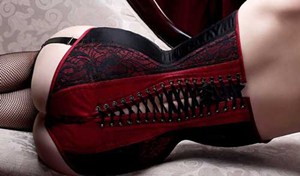 Now, the corset has become a fashion trend. You can pair it with jeans, dresses, skirts, shorts, and shirts for any occasions. Whether you wear it over or under your clothes, It will give you a chic, sexy look as it fits effortlessly into any clothes.
Are There Any Risks?
Everything has its definite pros and cons. Even wearing a corset can provide you many physical and mental benefits, but it can also lead to some risks. There are some issues associated with the corsets like it minimizes the abdominal muscle tone, weakening of the midsection walls as well as visceral dislocation. Other common health risks incorporate deformation of the lungs, liver, and stomach. It also decreases the breathing capability. Due to all these risks, it is not recommended to wear a corset all the time. There are many other risks linked up with corsets that are explained below:
1. Skin Irritation
Skin irritation is a very common problem faced by many people who wear corsets. When you wear a particular thing for a considerable measure of time, then it will trigger rubbing which would lead to uneasiness. Some people think that a rash is worthless in getting a perfect hourglass figure. For this reason, they do not bother the rashes. Your shape will remain the same but your skin would not.
[Read more about Hourglass Figure]
2. Acid Reflux
People who have experienced acid reflux are familiar with the extreme pain it causes. When you wear a corset, it will compress your abdominal part and puts pressure on your stomach. Therefore, the chances of having problems like indigestion and heartburn maximizes. It would not just give you pain but will also lead to recurring acid flux. Acid flux is very dangerous as it can trigger long-term damage to the throat walls.
3. Difficult to Breathe
When pressure is put on your stomach, then you might not be able to breathe well. Some people used to tighten the corset around their waistline to look slimmer without considering the breathing needs. The corset will not only put compression on the midsection, but it also pushes the entire internal network to fit the figure of the clincher. Restricting your diaphragm will result in lessening the amount of oxygen you are inhaling. You might feel short of breath and a bit headedness. It can also direct you to faint.
4. Bruising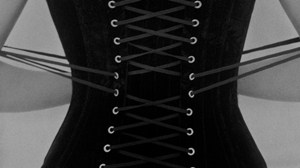 The latest corsets are quite different from the previous ones. Some modern corsets are not capable enough to affect the figure of your bones. Due to this reason, when these corsets will compress your body, your bones will bruise. You might assume that it is not a dangerous, but it is! Bruised bones are quite painful and last for a long time. These corsets are not just harmful to the grownups, but for the children as well that wear corsets in their growing age. Corsets can affect the growth of their bone structures.
5. Numbness
Wearing a tight corset would have an effect on blood flowing in your nerves. When your nerves are compressed, it can lead to cramps, needles or even numbness in your legs.
6. Emotional Toll
A corset can make you look beautiful when you wear it. However, when you take it off, then you will come into your real shape which might make you depressed. You will continue to remind yourself that you do not have a good body shape. You might think that you are only fooling others and yourself by looking slimmer wearing a corset. This thinking would not be able to boost you to do exercise or control your diet.
Conclusion
After learning about the benefits and risks of waist training, if you decide to give it a try, first, you need to listen carefully to your body, make sure the comfort and safety, then start to develop a fitness plan that suits you best. Meanwhile, slowly increase your daily wearing time to 8-10 hours, and stick to your exercise routine with a healthy diet plan.