Waist training is a continuous process for many women. We want to see results, but to find out, we need to look at our before and after progress. So many women from all over the world had reached out to us and shared their before and after stories and even gave us pictures for proof. It is exciting to read their testimonies and watch their pictures.
From our observation, we have seen that women have improved their bodies by wearing waist trainers, but their developments are varying from each other. Others have lost weight faster than their friends. There are women and even men who have gained weight at first because of the practice of deprivation. However, once they mastered self-discipline, they were able to get the results that they truly want.
What is Waist Trainer?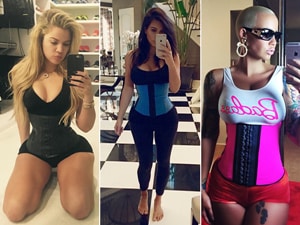 The waist trainer is similar to a 16th Century corset, which is a process of gradually reducing the waistline by wearing a waist trainer for a few hours every day. Many waist trainers or waist training belts are usually made of latex with plastic or steel boning and have a clip or zipper to adjust the tightness. Some people will opt for vintage corsets with laces, but those may be more expensive. If you wear them on a regular basis for a fixed period of time, your body will eventually retain its shape and get an 'hourglass' silhouette.
[Read More about Waist Trainer]
What Results Can You Expect?
First of all, you have to clarify something – what your goal is, what your lifestyle and genetics is, and what your natural body type is. These factors are all related to the results of waist training. Generally, by wearing a waist trainer every day, you will see significant results within a few weeks. You can also take your before-and-after photos or measure your waist every day. At the same time, in order to achieve the desired result, you also need to adopt a healthy diet and committed exercise.
We will be sharing stories of our brave supporters who have tried waist training. Some of their before and after pictures are shown here for your benefit:
Now I'll share some pictures and stories provided by the waist trainer wearers.
1. KathTea Katastrophy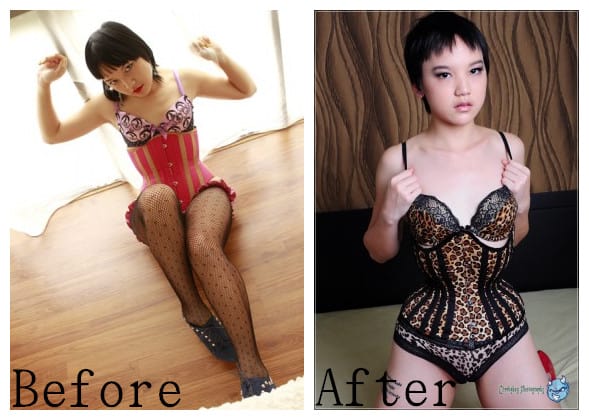 It is Kathy's dream to become an actress. Undoubtedly, she wants to have a desirable body but she has a few inches to lose first. She tried waist training for more than 10 months and discovered that indeed, it works. She exercises regularly and what helps her burn fats more is a waist cincher that she wears in her workouts. Her food intake was consistent but she is a moderate eater so that is also one factor that helped her. Throughout her waist training journey, she made sure she kept a level head and didn't deprive herself. Instead she gradually improved her training, embraced a positive outlook and the results just followed.
2. Penny Brown
When Penny committed to her corset training, she had a 30-inch waist line. After 4 months of wearing corsets and exercising for 30 minutes everyday, she achieved a 26-inch waistline. You could say that her results were felt and observed quicker than others. Before the training, she was always stressed and she had low energy throughout the day, when she dedicated her efforts to living a healthy lifestyle and embracing waist training, her life shifted in the positive direction.
Alba had realistic goals on her body shape. She wanted to sculpt her midsection and firm up her arms and thighs. She jogged everyday while wearing workout corsets so that she can double the fat burning process. She is very happy with the results and she plans to maintain it. What we admire about her is that she is also sharing her weight loss journey with peers and is planning to write a book soon. Sharing her knowledge and experience with more people is a fulfilling endeavor for her. She also plans to give tips to women in choosing the most suitable waist trainers for them. They need the inspiration and Alba is generous enough to give that.
3. Lilly Armburen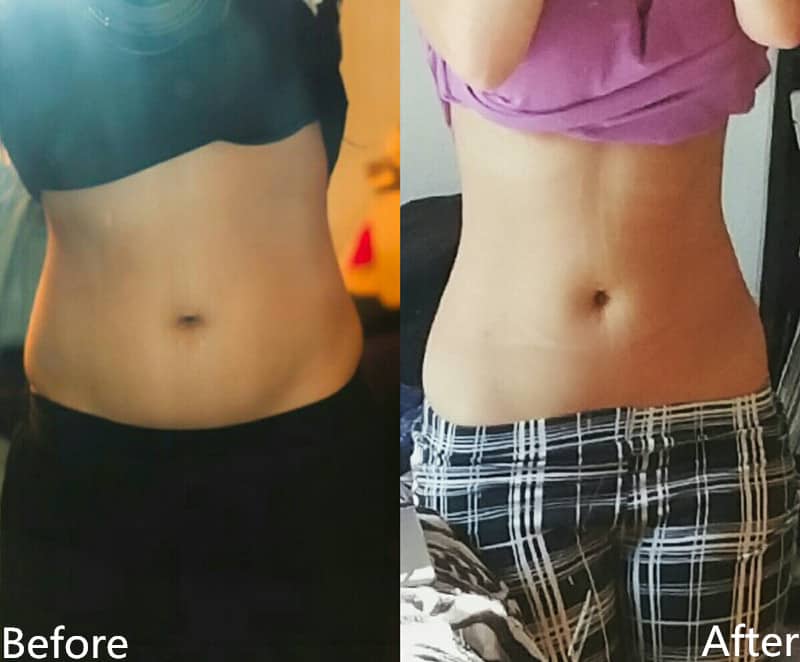 Can you believe that you can get results from waist training in as early as two weeks? According to Lilly, it is possible. She was discontented with her body shape a couple of weeks prior to training and she wanted to embrace a shift in her lifestyle. Lilly used waist trainers even when she was asleep and ate moderately. What she observed within the duration of her training is that her body felt lighter and she was much more energetic.
Along with regular exercise and long hours of corseting, she has maintained the weight loss for more than a year. She has never felt happier in her life. Her waist line now is a most coveted 24 inches. Her family couldn't be prouder for her. Now, Lilly helps her daughters and nieces achieve their ideal body. They want to encourage the youth to have positive body image.
4. Hannah Slovansky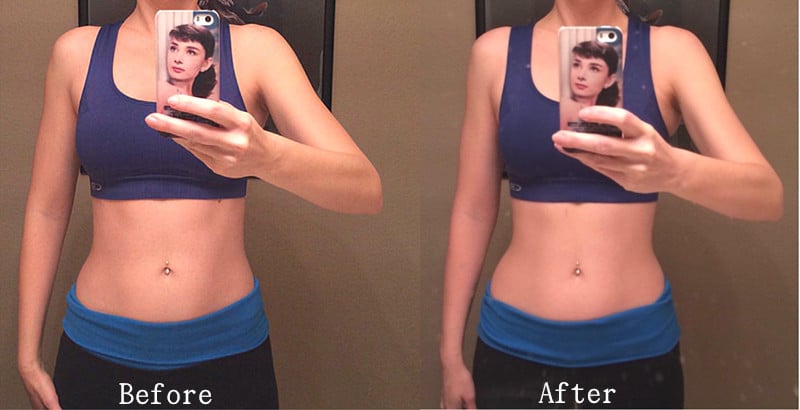 Hannah has a Type A personality and she always wants to be in control of life and her body. She is always in top shape however she was not satisfied because her body was just straight and she wanted some definition. Women love to have curves and Hannah was no different. Corsets ran to her rescue. Wearing corsets for more than 10 hours a day helped her have that curvy shape she always desired. Whenever she wears fitted clothing, her friends could already see the svelte figure. Since she realized the marvelous effects of waist training, she has ventured on a new business i.e. designing corsets for her friends and family. Of course her designs were well-received and she has a thriving business in her community today.
5. Linda Cunningham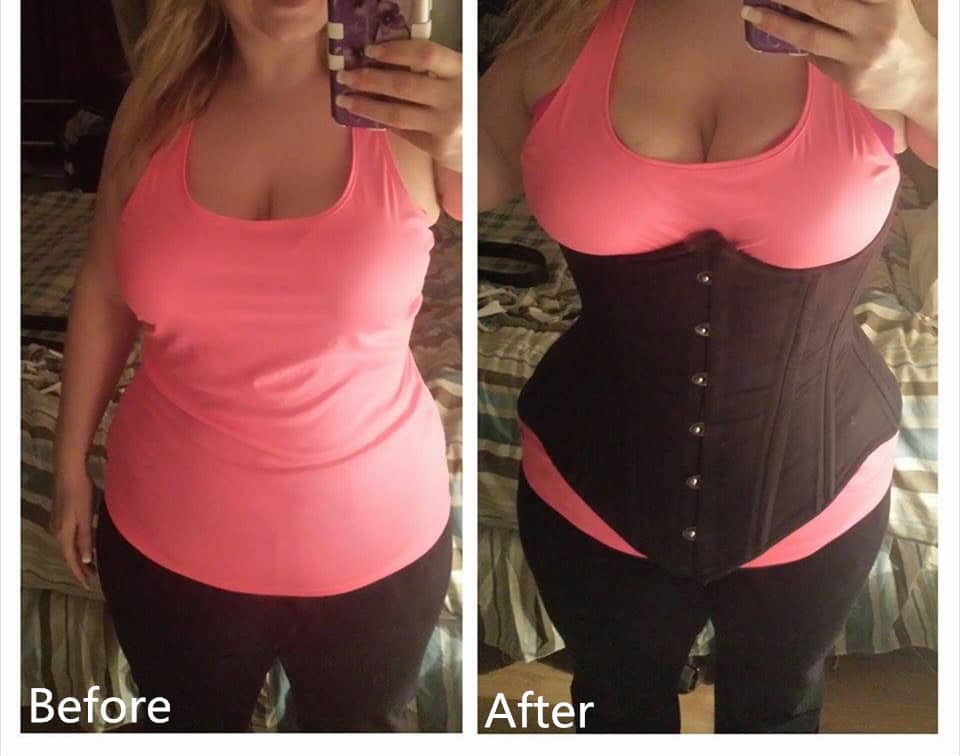 Corset training is part of Linda's lifestyle for over 5 years. You can consider her an advocate for a healthy and well-disciplined lifestyle as she exercises in the gym for two hours everyday and wears corsets to maintain her amazing and enviable figure. Her hobby has evolved into a job because she is not a gym instructor and she recommends waist training to her numerous clients. She doesn't want to hide the truth in her weight loss. Preferring to share her knowledge and wisdom to the countless women in the gym and on social media, she posts many pictures about her progress as a waist trainer. She also has a team who helps her inspire women from all over the state to embrace a lifestyle that boost the self-image of women. She hasn't stopped wearing corsets. When she started her waist line was 31 but now she is proud of her 24-inch waist line. It is such an improvement. Her fitness journey is well-documented on Instagram and Facebook and she encourages her clients to follow her path to a healthier and happier life.
Is Waist Training Safe?
You may be noticed that many critics may talk about how dangerous it is to wear a corset or waist trainer, but as long as you wear it the right way, you won't experience any pain or discomfort. But what you need to know is that waist training is not a magic trick to lose weight. It doesn't burn fat, it just simply gives you a short-term slim look. If you 're eager to lose inches off your waist – just exercise, and eat vegetables while wearing a waist trainer!
Moreover, you need to remember the following tips before put your waist trainer on:
Find the right balance and don't wear it too tight.
Don't overdo it. Just start on the right path and be patient.
Never wear a waist trainer for more than 8 hours per day.
If you feel any discomfort, take off your waist trainer immediately because it is not working correctly.
How to Clean a Waist Trainer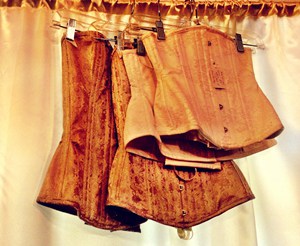 You should put your waist trainer in warm water and add some gentle baby shower gel or professional detergent.
Don't wring your waist trainer because it will deform it.
Never dry it in the dryer, and never wash it in the washing machine.
Hang dry, air dry, or lay it flat to dry.
Avoid exposing your waist trainer directly to the sunlight as it accelerates the breakdown of the fabric.
Once your waist trainer is completely dry, never roll it up and put it in the wardrobe. You should put it flat in a drawer or hang it on your lingerie hangers.
We bet you 'll fall in love with your waist trainer, so in order to extend your waist trainer's lifespan, we recommend you purchase two.
Conclusion
After looking at these before and after examples, we recommend you slowly start your waist training journey. The magnificent results of waist training are real as long as you insist on wearing it every day. The more consistent you are, the more hours you use it, the better it will work, but you shouldn't wear it for more than 8 hours a day. Always remember this, the waist trainer is not a shortcut, but just an auxiliary tool that will help to enhance the weight loss results. To get the ideal body, you need to eat healthily and exercise regularly.