There are many products and tricks available out there on the market to help people achieving their dream body shape. Females these days are crazy about getting an hour-glass like body figure, and to accomplish their dream 'waist trainers' came out in the market.
These waist trainers aim to reduce person's waistline and contour midsection, and it is usually recommended during workouts. A waist trainer will help in focusing on core muscles present between the pelvic region and rib cage including lower and front abdominals. A valid result can be seen if a person workouts are wearing waist training regularly. Of course, the reverse is also true. You 'd better work out when you are training at the waist.
[Read more about Waist Trainers]
1. Benefits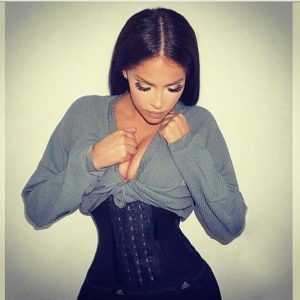 Many people are lazy or busy enough to do any workouts. Therefore, they only prefer to wear waist trainers. However, performing your routine exercises along with waist training can give many benefits. Few of them are:
Adding waist trainer to your workout assists you in upholding good shape. As the result of which you alleviate and grow your target core muscles.
Workouts and waist trainers go side by side. They both compliment each other as doing workout alone can cause backache and wearing waist trainers alone will result in giving you zero ab muscles. Therefore, performing the adequate exercise while wearing waist trainers will provide support to back by reducing the strain on the back.
Working out with waist training will give you a favorite hourglass figure, as along with burning fats it will also mold the middle section of your body.
Performing exercises that focus on reducing your core along with waist training will help in alleviating overall temperature of your body and sweat rate, burning you more calories. It will result in triumph over stubborn problem areas of your body like love handles.
2. Nine Rules for Waist Training While Exercising
Some rules and regulations should be followed for waist training while performing your exercise. Here are top five rules:
The quality assurance of the waist trainer is the essential condition for obtaining valid results, so it is imperative to ensure that you 're working out with a high-quality waist trainer. Choose a comfortable, wearable, good quality waist trainer for yourself, and you will be able to do more with less.
Sweating heavily while performing exercise is a thing that makes a person feel assured of losing some stubborn body fats. Well, this heavy sweat may sometimes also cause skin problems. Therefore, the first rule of waist training while exercise is to wear some light top under your waist trainer. Because of the thick material of waist trainer garments, sweat may get trapped under it, and it can result in an irritating acne problem.
It should be worn during weight training, as waist trainer helps you keep your back straight, abs tight and assist you in shedding more sweat. That's why it should be used during exercise to help you lose your weight earlier.
Although waist training should be combined with exercise, wearing a waist trainer at times during workouts may not be appropriate. Avoid wearing a waist trainer when you 're doing core workouts on the ground. If you wear a waist trainer for this type of exercise, it will affect the effect because it will limit your movements.
Although waist trainers assist in reducing weight, intensive care should be taken while performing cardio or other intense exercises that can increase your heart rate. The reason behind is the fact that waist trainers tend to compact organs. Therefore, if we perform cardio while wearing it, we won't be able to take a deep breath, and it can end up in some worst scenarios. As a precaution, during high-intensity workouts, always wear loose garments that let you breathe freely.
Obsessed with losing weight quickly, many people tend to use waist trainers more than their recommended time. They seriously give harm to their bodies by exceeding the time limit. Waist trainers' maximum time limit is 8 hours per day. Wearing it beyond this time will be harmful rather than giving any benefit. As our body needs time to get adjusted to the new form. Therefore, wearing it for too long will put some extra and unnecessary strain on the body.
It 's not right to exercise the same area all the time. Even if you want to do intensive training, don't stay in the same position for more than two consecutive days. Balancing your workouts not only allows different parts of the body to interact with each other but also prevents injuries. So learn to work for different muscle groups no matter which part you want to strengthen.
Waist trainers should be worn at their tightest hook, but it should only be tightened to the limit where it feels comfortable to you. Tightening hooks beyond your comfort level will make it hard for you to breathe correctly and will end up with a shortage of oxygen inside your body.
Enjoying it is the last but most important point. Once you start your waist training exercise, stick with it happily. Enjoy this process, with fun to pursue the results you want, which is the best way to waist training.
Choose a Workout Waist Trainer That Fits You Best
1. Sweet Sweat Premium Waist Trimmer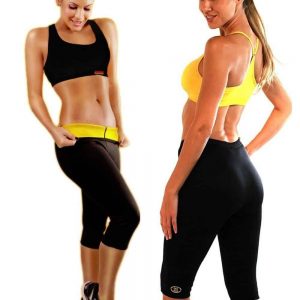 Sweet Sweat Waist Trimmer is a magical product. It reduces excessive body fats within a short time span. Through regular use, it will increase the core temperature of the body during exercise and produces some extra sweat that helps in weight reduction promptly. It contains modifiable Velcro closure that can get adjusted to the waist of different sizes. Furthermore, its walls are manufactured from purely latex-free neoprene that provides comfortable and pleasant fitting.
Sweet sweat waist trimmer compacts and support abdominal muscles and lower back of the body while making it sure to preserve beneficial heat of the body. Because of such manufacturing, it not only assists in reducing love handles but also helps in the lightening of tender muscles.
It is easy to use and inexpensive way of reducing love handles and toning your body perfectly. But, it also has a negative point too. As it is made up of neoprene, therefore, it cannot be used beyond the period of two hours.
 2. Women Latex Waist Training Cincher
Women Latex Waist Training Cincher is a commercial product that works amazingly to help people reducing their waistlines and turning their bodies into a perfect glass hour like figure. This cincher is sustained by nine steel bones that are spiral with fins material inside the trainer. Its high compression along with excellent quality spiral steel bones gives you a perfect figure and helps in shedding extra fats.
This product helps in maintaining the desired figure by holding the character in the right way. Furthermore, its cotton lining at the inside of trimmer helps in absorbing sweat, and its latex material keeps a body in good shape.
It is available in a variety of size and fittings are made correctly. Different sizes are available for different body sizes. Besides all its benefits, it sometimes becomes difficult to use, as its clamps are difficult to handle.
3. Fitru Weight Loss Ab Belt
Fitru weight loss Ab belt is made up of latex-free high-quality neoprene that provides excellent heat insulation. The fabric and material used in this product are of extremely high quality. It may not get torn even after prolonged use. Anti-odor and anti-slip technology make it comfortable to use during a workout.
You should not wear Fitru waist trimmer consecutively for more than three hours. Otherwise, it may cause damage to your body. It is useful while wearing both under and over your clothing.
It possesses clear technologies like anti-slip and anti-odor technology that makes it superior to other trimmers available in the market. However, besides all its benefits it can not be used more than 2-3 hours.
Seven Fat-burning Exercises You Can Do at Home
Among many different exercises, here are seven most effective fat-burning exercises that can be performed easily at home.
1. Wall Ball Squat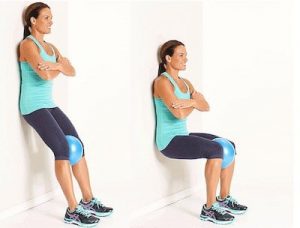 Wall ball squat is a perfect functional exercise that is performed by involving multiple muscles, in particular, it helps strengthen your lower body. This exercise is performed by doing squats while facing the wall and throwing the ball towards upward direction during each squat. Though it seems complicated and consume a lot of energy, but being a combination of two exercises, it involves 11 different muscles of the body at a time.
2. Laying down Leg Raises
It is probably the best exercise to tone ab muscles. It can be performed by just laying down on the ground while raising legs high at the accurate position. It is very convenient exercise with the benefits of high-intensity workouts for burning fat.
3. Knee Raises
Knee raises the functional training that involves abdominal muscles. It assists in boosting strength all over the core muscles. Besides working on abdominal muscles, it also works on hips, shoulders, back, upper and lowers abs as well making it a complete exercise to burn fats.
4. Plank Exercises
It is the most effective exercise that can work on your core muscles as it constructs strength that helps in shaping waistline along with the overall improvement of the body posture. There are also many other exercises that can help you maintain better posture, such as back expansion, bridges, hip flexors and side leg lifts. Few plank exercise also allows involving back, glutes, shoulders and arms muscles.
5. Jump Rope Skipping
It is cheap and portable kind of training that can be performed quickly anywhere you want. It is one of the most effective fat burning exercises.
6. Hula Hoop Pump for Abs
It is one of the easiest and effective exercises for toning the overall shape of the body. It can be performed anywhere and its time can be increased by doing constant practice.
7. Ab-Cross Crawl
Ab-cross crawl in a practical yet exciting exercise that keeps your body fit by involving your muscles throughout the workout.
Conclusion
Having a perfect shaped body is a dream of every person, and nowadays it is achievable because of availability of different products and exercises that can help to reduce weight within the short time span, but at the same time be aware that any types of crunches are not recommended.