Usually, the bulge area on your back is not fun to deal. Men and females have fats in different parts of their bodies. Men typically have them in their bellies and women fat stores in thighs backs and hips. These fats in particular areas of the body are very annoying sometimes. Women can make themselves feel comfortable and confident just with showing up a little effort. No doubt it's hard to target one area and lose weight. However, with proper diet and exercise, you can lose your body fat in no time. By performing the cardio exercises, you can get rid of your back fat. It is an ugly truth that you can't melt a particular part of your body; you need to work on the full program to see useful results.
If you are serious about getting rid of your back fat then here are some tips and difficulties that women face while working on their back fat. We have given some guidelines for those women who are working on their body shapes.
Difficulties for Women to Get Rid of Back Fat
Women face a lot of trouble when losing back fat. Merely making efforts without overcoming challenges can only have the result of half the effort. First, we must know the reason behind an increase in the back fat as causes of back fat is the most significant difficulty in removing back fat.
1. Your Back is Missing Use
Well, the back fat can occur due to atrophy of back muscles, or muscles lose strength or become loose, and then they turn into body fat. Atrophy muscle is the result of poor nutrition. Poor nutrition and inadequate exercise training also contribute towards building excess body fats. It can lead to back flab on your upper and lower back.
2. Excess Fat in Other Parts of Your Body
It 's possible that you don't have fat on your back at first, but when you have excess fat elsewhere, there 's a good chance they 'll transfer to your back. In such a case, the best thing to do is find a way to lose all of your excess body fat.
3. Poor Body Posture
Improper posture does not increase your body 's fat, but it transfers fat from other parts of the body to your back, just as it brings a skin puddle.
4. Ignoring the Importance of Water
In the course of the workout, women forget how essential water is for their bodies. By consuming less water, they are not able to shed body fat and achieve their goals.
5. Chronic Sleep Deprivation
The body needs proper rest mentally as well as physically. 8 hours sleep is essential to work on different exercises and get rid of extra back fat.
6. Surrounded by Too Much Pressure
A study has shown that women take more stress as compared to men. Taking stress slows down the procedure of burning fats. So it is essential to recharge your energy once in a week because mental health also counts in getting rid of back fat.
7. Unhealthy Eating Habits
Besides taking care of mental health, you need to look at your diet. Diet also plays a vital role in burning excess fat. While working on back fat, you must also take proper nutrition. A valued and appropriate food will show positive outcomes.
The increased fat will have an adverse effect on thinning the back, and improper fat loss will also lead to slow results. For example, usually, women focus on reducing their back fat only. The fact is that our back is made up of four muscles that are interrelated. So instead of an emphasis on a just specific area, if you focus on overall body fat, you won't end up wasting your time and energy.
Hiring a professional trainer will also contribute a lot in losing back fat without facing physical difficulties.
Five Ways to Eliminate Back Fat for Women
You will find plenty of information on the internet about losing body fats and must have learned some techniques as well. We have compiled top five ways to eliminate back fat for women.
1. Cardio
If you fed up with back fat, then you must take some steps towards cardio. Research has shown that human body needs at least 1 hour of a cardio session at least five days per week. Cardio sessions have proven to be very helpful in losing back fat. They are not only useful in burning calories but also help in strengthening back muscles. Cardio exercises include different activities such as walking, biking and dancing around. Cardio workouts are not only beneficial for burning fat but also reduce the high risk of heart diseases. It also improves heart functioning and controls the cholesterol of your body.
To see the reduction in a particular area of your body, you must lose overall weight of your body. The high intensity of cardio exercises will help you burn a significant number of calories in short interval of time. We all know that our body will automatically respond to the stimuli. If you have just started the cardio exercises and observed some significant changes, then increase the resistance to see the better results. It also depends on what type of cardio exercise you go for.
Your position is also the primary factor that enhances your beauty. A poor posture will make you feel less confident and will create an illusion about your back fat. You have no idea what wonders can posture improving exercises do to your body. When you work on different posture improving exercises, you will observe that how your calories burn at a much faster rate. Body posture improving practices will make you look better and live longer. Some posture improving activities will also help to tone your back and melt away all the fat from your body.
There are some specific exercises which require no use of exercise machines. Sit down and stretch your legs and hands. Twist them and take deep breaths. Stay in the same position for at least 10 seconds and then release yourself. Now repeat the same method for ten times. You can easily follow these exercises at your home to see useful results.
3. Practice Yoga
Yoga is one of the fantastic miracles that will give your body the desired shape. When you start yoga exercises on a daily basis, you will realize that this is something that you need. It straightens your back and makes you look limber. Yoga exercises stretch your overall body and help you to get rid of all the fat stored in your back. It also helps relieve stress and anxiety which is a plus point for your goal. There are many yoga exercises to be performed. Some great yoga exercises for reducing back fat are: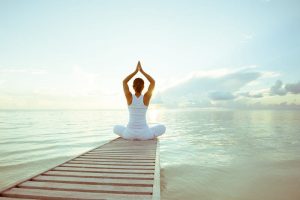 Bow Yoga Pose.
Wheel Yoga Pose.
Half Moon Pose:
If you are just a yoga beginner, you may feel trembling and shake at the start. In this case, you can take the support of wall or floor to carry on with different yoga poses.
Eat Smarter
All these exercises will not be practical unless you do not follow an appropriate diet plan. Losing specific amount of weight from your body is entirely in your hand. While reducing your back fat, it is essential to work on your diet as well. You must consume the specific amount of nutrition every day. An unbalanced diet will not help you achieve your goals. You can make a combination of particular food that will keep your hunger satisfied for a longer time. Studies have shown that high calories drink also promotes weight gain of your body.
Consuming too much of calorie will also stop your weight loss, and you will end up looking fat and clumsy. Include healthy food in your diet that will support your weight loss. Try to add the massive amount of protein in your meal. Skip all the sugar-coated items, soda drinks, and fried food. Eat smarter to look more stylish. You can also check out for some healthy diets that will support your goal. You need to follow some fat burning recipes to get the best results and speed up your fat burning process.
Body Shaping Device to Hide Your Back Fat
Many women around the world are fighting the battle of their back fat. Many body shaping devices are available in the market that targets the specific areas of your body. If you are struggling with your back fat, then you must look for the following solutions for better results. Here we have highlighted some devices that would be helpful for you to choose.
1. Long Line Bras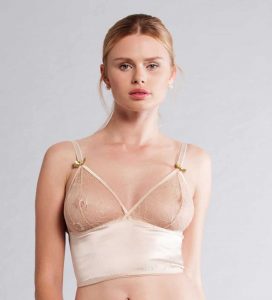 These longline bras are very helpful in concealing your back fat. They are the ideal devices to hide your fat rolls and smooth your back.
2. Open Bust Body Shaper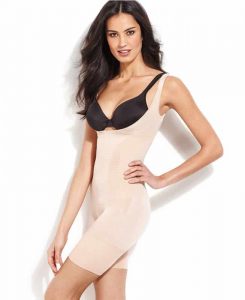 Open bust Body shapers are for those who want to target their particular back fat, but, they don't want to compress their bust. Its open front choice allows you to wear it according to your desire and at the same time, the back panel of this body shaper keeps your back fat controlled and hidden.
3. Posture Correctors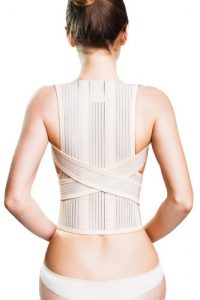 This innovative design targets your back fat making your body curves look sharp. It compresses and smoothes your back hiding the rolls from your back. The configuration of this posture corrector also makes you sit up straight.
4. Shaping Vests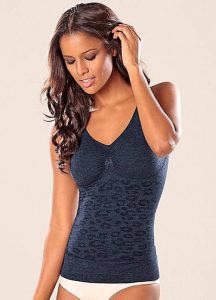 They are ideal for targeting the midsection of your back. It eliminates the bulges from your upper lower and middle portions of your back.
Conclusion
The extra fat on your body can give an awful look, but by following the tips as mentioned earlier, you can quickly lose back fat. These tips will let you burn the excess fat from your body, work on your muscles and help you get a sexy back. Work on your exercises and diet regularly so that you have the desired shape. Once you start working on these techniques, you must be patient enough to see surprising results. Also, try to adjust your workout routine with the healthy diet to have a smart physique. The cardio exercises have proven to be very powerful in reducing your back fat. The posture exercises approach has also shown significant results. The worst part of losing back fat is that you can't pick the specific part of your fat. You have to take full body training to see the expected results.