A medical corset is a brace which supports and encircles the vertebral column or trunk to help prevents injuries, congenital spinal deformities, and trauma. The primary purpose of this corset is to provide support to the lumbar spine. Doctors can use them in severe cases of rheumatism, fracture cases of lumbar vertebrae and spinal deformities. The medical corsets have either tightening or lacing feature which supports the trunk or resin molded over the patient's body. You can wear these medical corsets for few months or several weeks. In most cases, medical corsets are made of cotton or nylon and usually cover the area from the sternum down to the pelvis. They can be tied in the back, front, or side. At the same time, they are also very comfortable to wear.
Corset training has very popular and in trend. As corsets help individuals achieve; slimmer waistline, improve postures, prevent injuries and lastly it provides a person with an hourglass appearance which boosts up their confidence. Multiple types of medical corsets are available in the market which serves this purpose and includes the following spinal braces, orthotics or orthosis, hyperextension braces and lumbar corsets. Usually, low back pain can be caused by various reasons, such as trauma, degenerative disc disease, fracture, spinal deformity, scoliosis, and sometimes it can also be used to stabilize your back after spinal surgery.
What Can Medical Corsets Do?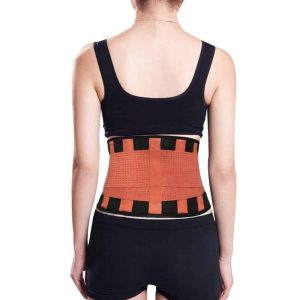 A medical corset can increase pressure on the abdomen to reduce the weight placed on sensitive spinal structures, for example, the spine and joints. And create a pleasant environment that encourages your spine to heal faster.
Individuals should buy medical corsets from an expert, and these corsets should be custom fitted so that it completely adapts to your body. The placement and angles of the seam lines are an integral part of a fitted corset. You inform regarding your preference for the level of spiral or flat, no. Of bones and boning rigidity should be finely tailored according to your preferences and needs.
Following are the multiple benefits provided by medical corsets:
1. Back Support
There is a myth about corsets that they horribly damage your skeleton or cause severe back pain. However, in reality, as soon as anyone fits into a corset, he or she feels a great support to their back. The medical corsets are more efficient and comfortable than the standard belts which provide support to the backs. The only associated risk factor by wearing corsets is that if you do not perform core exercises your abdominal muscles will become weak.
2. Lower Back Pain Triggers
Corsets assist in correcting your posture and back pain management associated with past injuries which include vertebral fractures, car accidents and slipped discs and other wear and tear damages which include osteoporosis, degenerative disk disease.
3. Degenerative Disc Disease
You can see the changes in the spinal discs as individual ages. The formation of the spine is by the spinal discs which are compressible and soft between them lies the vertebrae. These disks are shock absorbers which allow an individual to bend, flex or twist. The lumbar region in the lower back and the cervical region in the neck is the most sensitive area for degenerative disc disease. You can see the disease in the conditions of spinal stenosis, osteoarthritis, and herniated disc. These changes apply pressure on the spinal cord and the nerves associated with them due to which headaches and migraine may occur. Generative disc disease causes all these issues hence to prevent these you should start wearing corsets.
4. Trauma, Fracture or Injury
Corsets provide lumbar support and avoid any back injuries. They give support to you while performing work, e.g., during repeated tasks, heavy lifting, continuous walking job or working on the computer. The corsets help the individuals with careers like auto mechanics, plumbing, nurses and other medical fields where they need to see the patients continuously. These people find improvement in their back support by wearing corsets, hence ensuring that generative disc diseases don't occur.
5. Spinal Deformity
Corsets help to stabilize the spinal curves associated with scoliosis, lordosis and kyphosis patients. They help in eliminating the muscle tension and back pain related to these curvatures. Corsets contribute to reducing these curvatures and preventing them from further worsening the condition. People with connective tissue disorders are advised to wear corsets to avoid the weakening of joints. Wearing corsets help in posture improvement with fewer chances of joint dislocation along with physical injuries, therefore ensuring your safety.
6. Posture Improvement
Regularly wearing corsets will assist you in retaining a good body position even when you remove the corset. The higher the length of your corset more support will be provided to your spine while upright. Vertical position if maintained will help you get rid of digestive problems and reduces backaches. Upright posture helps in boosting up the confidence level of an individual. Moreover, it helps to improve your appearance while wearing corsets under the clothing. The corsets should ultimately adapt according to the curvatures of your spine. Patients with lordosis need to do some experimenting with perfect bending according to their shape and boning types..
7. Osteoporosis Improvement
Corsets help in stabilizing, supporting the spine and contributes to pain management with patients diagnosed with osteoporosis.
8. Diastasis Recti
Diastasis rectus is a situation where the abdominal muscles separate during the last months of pregnancy so to prevent this you should use corsets. If you use the postpartum corsets, it will help in holding the muscles along with helping to prevent the separation of the muscles and contributes to healing them. Corsets assist the postpartum women to ease down with expanded rib cage along with joining the abdominal muscles.
9. Compression Therapy
Compression therapy helps in treating the anxiety. People who wear corsets have a feeling of being hugged all day. Corsets assist the individuals by providing therapeutic benefits and managing their stress levels all-day. Hence they are worn by people to get rid of generalized anxiety, panic attacks, and depression. Moreover, they assist in Deep pressure therapy which feels like a constant, secure hug, naturally comforting many individuals. Compression therapy prevents the nausea symptoms associated with anxiety. Compression therapy from corsets helps in relieving the cramps from intestinal or gastric disorders such as in fibromyalgias, IBS, ulcerative colitis and idiopathic causes.
10. Relieve Menstrual Cramps
Corsets help many women by alleviating the discomfort or pain associated with the menstrual cramps while they have periods. It is a relief for women while they are working in an office and do not need to worry about the pain associated with periods. While wearing the corsets, the frame applies pressure on the midsection along with the peritoneal organs which assist in uterine contractions. This type of firm pressure contributes to relieving the menstrual cramps. Corsets implement the same amount of pressure that the women try to achieve by lying in a fetal position to prevent discomfort. Therefore this aids to decrease pain and give more relief to the women.
Medical corsets provide support and strength to the vertebral column and prevent spinal injuries, deformities, fracture, and trauma. Medical corsets contour and hold the torso and result in incredible medical and aesthetic features. Medical corsets compress the abdomen reducing the weight of the spinal structures such as joints or vertebrae which help in healing the spine faster by restricting the movement with the aid of metal bars. While waist training corsets, on the other hand, hold your waist at the abdominal level and provide you with an hourglass figure. However, waist training corsets lead to constipation, heartburn, headaches, pressure, stomach reflux, broken ribs and difficulty breathing.
How to Clean the Medical Corsets
Hand wash your medical corset with mild soap or detergent and gently air dry or blot with a towel, never use bleach and do not expose it to the sunlight.
Can You Sleep on the Medical Corsets?
Yes, most medical corsets can be worn when sleeping. However, if you are a back sleeper, the corset may stimulate your back while relaxing. So, it 's essential to select a comfortable sleeping back brace that you can sleep in.
How to Measure Your Size
Make sure your tape is parallel to the ground and refer to the standard sizing chart.
Measure your bra line.
Measure 1 inch above your belly button.
Measure the place that below your hip bone.
Sit up straight in a chair and place the measuring tape under your breast and extend it to the top of your thigh.
Conclusion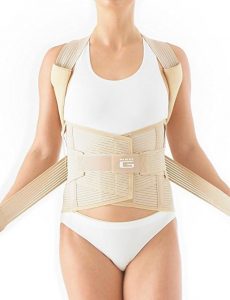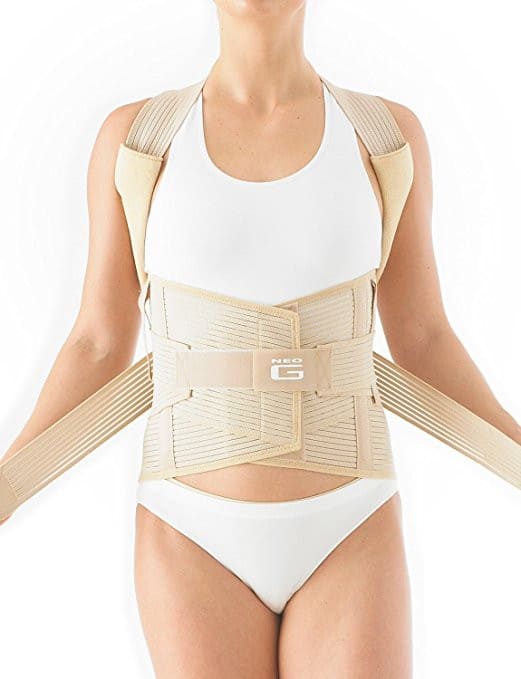 Like everything in the world corsets has their positives and negatives. They do have some risk factors, but they have few incredible medical advantages so to achieve these benefits seek medical attention before you start wearing corsets. Corsets provide the individuals with physical, medical and social benefits. Corset training should be done with proper guidance to achieve the maximum benefits while wearing it. Corsets have multiple physical benefits which include:
Corsets help in the prevention of back injuries.
Stabilizing the spinal curves.
Wearing medical corsets conceal asymmetries associated with congenital disabilities.
Medical corsets alleviate the muscular pain, fatigue, and tension associated with autoimmune disorders.
Corsets help in reducing the intensity of migraines or headaches.
It helps asthmatic patients, moreover, it helps in prevention of hernias, prevention of injuries during accidents or other activities.
Keeping all these benefits in mind start you should plan on wearing a medical corset today to live a healthy life which is free from all the medical problems that can be caused due to bad posture.