Achieving that perfect hourglass figure has been the dream of many women on their way of trying to be the 'epitome of feminine beauty.' Waist training, using many methods, has helped these perfection-seeking women to make their dream come true. One of the most promising candidates in this waist training procedure has been corsets, which not only help women achieve that classic hourglass figure but also defines body curves like nothing else. Corsets do this by having steel boning which provides enough strength to cinch the waste and displace ribs and organs in the body to achieve a perfect waist.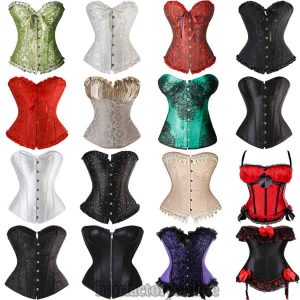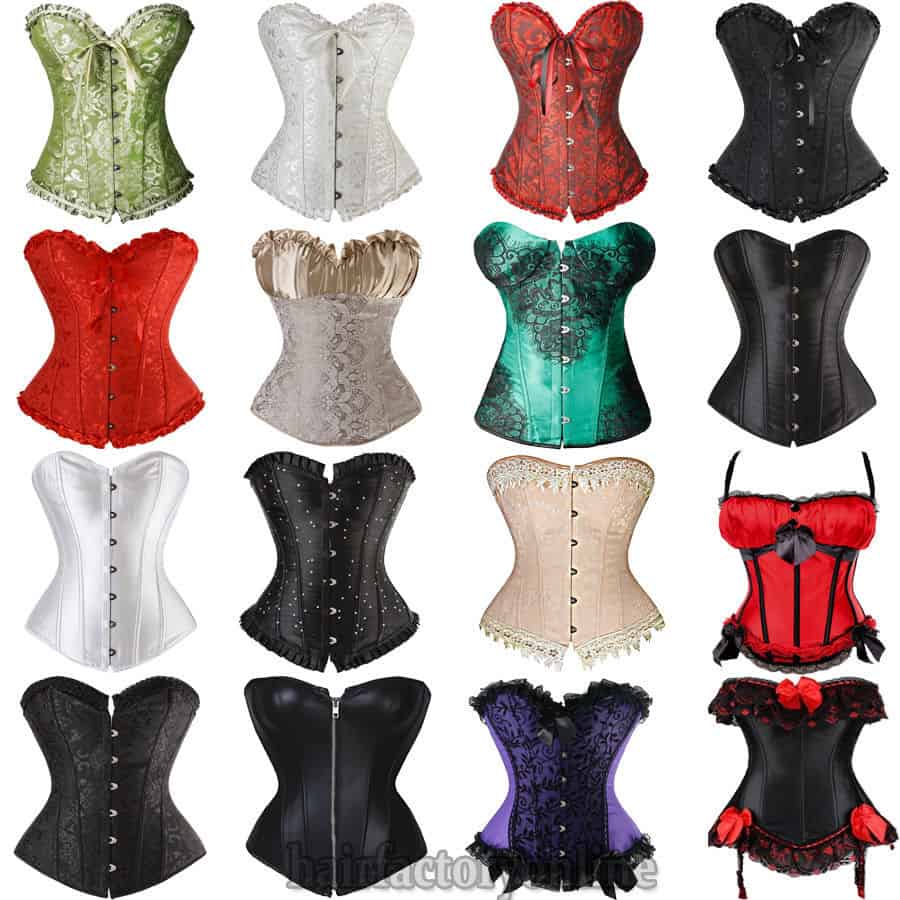 The outbreak of corsets as waist training tools has led us all to think that there is only one purpose of wearing corsets, and that is to be able to achieve a perfect figure. However, this is not true. In addition to waist training corsets, corset tops are available which can contribute to significant looks without any pressure on your waist. Such corset tops include acrylic boned corset tops and unboned corset tops. These corset tops are not only worn as a fashion statement for a stunning appearance but are also functional and provide just enough support for a correct posture, instead of cinching the waist like waist-training corsets. Designs corset tops have become a fashion trend, even though there are many corsets are worn as underwear; the corset tops are designed to match with a skinny pair of jeans or a beautiful A-line skirt that range from casual to formal, which will make you look more stylish.

Different Styles of Corset Top
Corsets vary extensively in their material types, shapes, patterns, colors, and fit. They can be overbust corsets or underbust corsets. Overbust corsets start from below the arms and end above hips whereas underbust corsets start from below the bust and end right before lap starts. The different materials from which the corsets can be of lace, satin, silk, velvet, cotton, leather, brocade and mesh. The different styles of corsets available in the market, varying from each other in one component or the other, are mentioned as follows:
[Read more about Overbust Corset]
1. Victorian Bodice Corset Tops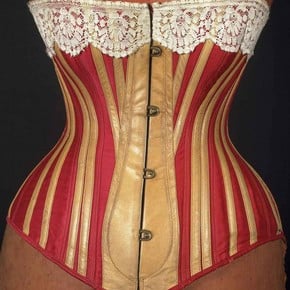 The corset became popular in Europe in the 16th century and reached its popularity in the Victorian era.
Victorian bodice corset tops are underbust corsets with a design inspired by the Victorian era. These gorgeous Victorian style corsets start from under the bust and end around the waist, providing enough coverage and a lot of support to the back for proper posture. These corsets can be with or without straps hence you can choose whichever you want.
2. Steampunk Corset Tops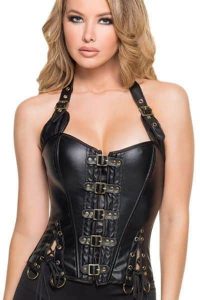 Steampunk fashion calls for corsets in daring colors such as black, red, brown, etc. These corsets are usually embellished with chains, studs, cogs and can either be overbust corsets or underbust corsets. The brown steampunk suit has a strong western style, while the black or dark red steampunk suit can enhance the gothic style. It can be paired with jeans, pants or skirts.
3. Clubwear Pieces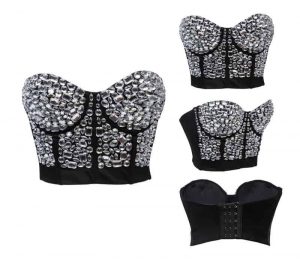 Clubwear corset tops are usually overbust corsets which are decorated with sequin or rhinestones to give it that glamorous look for a night out at the club. These strapless tops are designed to support your chest and give you a fantastic cleavage. You can choose bright jewel colors such as plum, purple, blue, and emerald to light up the whole evening.
4. Hipster Style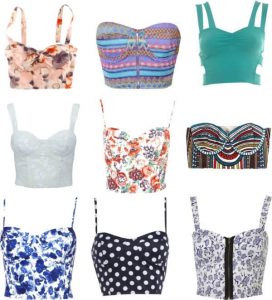 Hipster style corsets are either overbust or underbust, available in a range of colors and styles and you can pair these with many clothing accessories for hipster style.
5. Vintage Style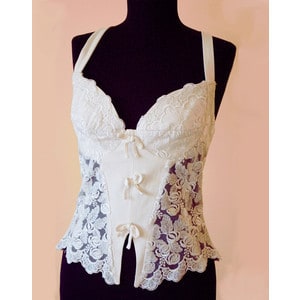 Vintage clothing is becoming more and more popular, as its classical style and timeless elegance will make the women more attractive. Vintage style corsets are the perfect fit if you want that gorgeous Victorian look. Usually overbust, these stunning corsets in subtle colors, pearl detailing and lace around the bust line are a perfect depiction of the Victorian times.
6. Gothic Style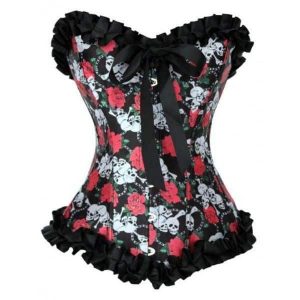 Gothic corset tops are perfect for the gothic fashion lovers. These are either overbust or underbust corsets which usually come in black or bright purple colors with black detailing and are further detailed with pleated trims, silver rings, diamantes, lace, skull patterns, chains and feather embroidery, which gives women a tight, curvaceous shape.
7. Polka Dotted Rockabilly Corsets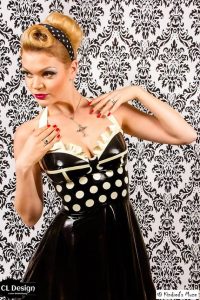 These corsets portray the era of rock and hillbilly music with their funky colors and patterns. The most loved pattern is polka dots, which you can combine with funky colors like red, yellow, green, etc. This polka dot pattern looks exceptionally attractive on a corset, and you can wear them to costume parties or a night out. These corsets are usually overbust.
8. Lace Corset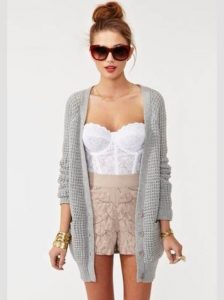 These types of corsets come in the category of revealing corsets and are usually used as lingerie or worn merely as corset tops. They can be matched with miniskirts, shorts, jeans or simple long skirts. Black lace corsets are very fancy and suitable for wearing under the clothes if used as lingerie or over a skirt as a lace corset top. Lace is not a very strong material, but these corsets are perfect if you want to look fancy and have a subtle hourglass figure at the same time.
9. Satin Corset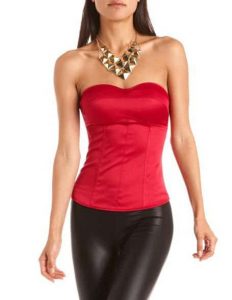 Satin is a high-strength fabric and is ideal for corsets to be worn under the clothes where you do not want the corset to appear from under the clothes and at the same time want an upright posture and hourglass shape. With a romantic satin corset underneath, clothing slips over and does not cling thus giving an outstanding look.
10. Tube Corset Top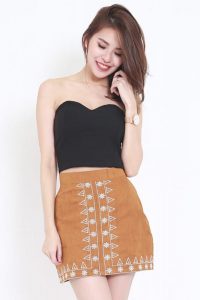 Corset tube top is not a real corset; instead, it is a strapless tightly fitted top with corset-like details. This top is unbonded having no steel or acrylic bones and is for fashion purposes. It does not contribute to a smaller waist in any way and just gives a corset-like an appearance.
11. Silk Corset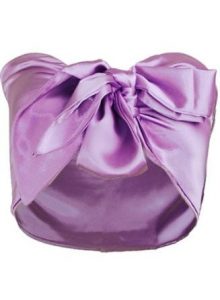 Silk is both an amazingly strong material and a soft fabric. Apart from this, it looks lovely too. Silk corsets are very easy to wear as they are comfortable and breathable. Moreover, these corsets can be worn both under the clothing and above it, either way, it is functional and provides that hourglass figure. Thus, they can give you a slender, charming silhouette.
12. Corset Tee (Topshop)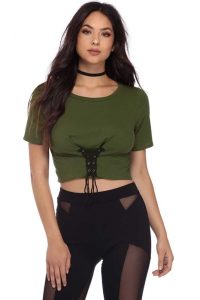 The invention of corset T-shirt is the ultimate proof that how a royal and formal piece of clothing like corsets, from the past, can serve as an inspiration for the design of a trendy and modern casual outfit. Corset ties with laces on the front can be worn as a fashionable casual everyday outfit with a plain dress underneath and look trendy, unique and retro in the meantime.
13. Longline Corset
The longline corset is a kind of underbust corset and extends over the hip area. This type of corset is particularly useful for taller women having a long torso. Moreover, these kinds of corsets provide the most coverage. These underbust corsets don't only offer back support but are also capable of being worn over almost any clothing item as a fashion piece like on dresses, over a skirt on a tank-top and much more.
14. Corset Lingerie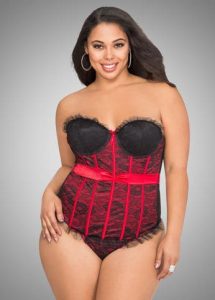 These sexy overbust corsets are made with intricate detailing from silk, lace, beads and are somewhat more revealing. These corsets are very appealing to the eye because of the beautiful designs of silk and lace on them. Corset lingerie may have garters, inbuilt or detachable, used to hold up stockings which you can pair with such corsets.
15. Elegant Brocade Corsets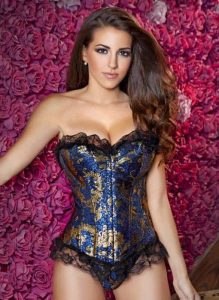 Brocade corsets are made from thick polyester and are perfect for being worn above clothing as an elegant and stylish fashion piece. The brocade design offers a variety of styles in many colors. You can choose the black brocade corset, blue brocade corset, purple brocade corset, white brocade corset, red brocade corset, or yellow brocade corset for an hourglass figure.These are quite stiff and sturdy, and this takes the time to get used to your body shape, but once they do, there is nothing as classy as these.
16. Rich Velvet Corsets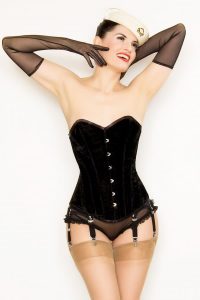 Velvet is a very durable, strong and beautiful fabric having a graceful and luxurious look. Velvet corsets are perfect to wear on a dress for formal gatherings and make the waist appear many inches smaller because of its strength and thickness for a gorgeous hourglass figure.
17. Wedding Corsets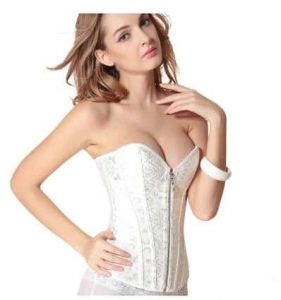 Of all days in a woman 's life, they want to look absolutely beautiful at the wedding day. Wedding corsets are a great alternative to the traditional frilly and lace wedding dresses. These corsets, which can either be overbust or underbust, are quite functional on a wedding day. Wedding corset gives you ease, and you can readily move around in them. In addition to this, these corsets make the waist appear slimmer thus making the bride look way more elegant and poised. The corsets made with fancy fabric like lace, silk, etc. and embellished with jewels and rhinestones, makes it look entirely fancy and beautiful enough for a bride to wear on her wedding day.
While bridal dresses are mostly white, cream and ivory, you can select a wedding corset that matches your wedding gown as it's your special day. Keep in mind that the wedding corset you purchased must fit your body perfectly.
Different Corset Outfit Ideas
1. Corset Top with Straps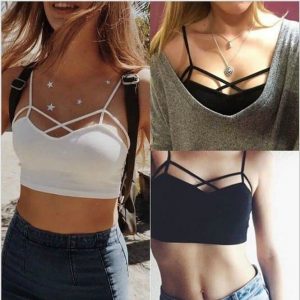 Corset tops with halterneck straps can be worn as a casual tank top over a pair of jeans during the hot summer days for a trendy look.
2. Corset Tops with Jeans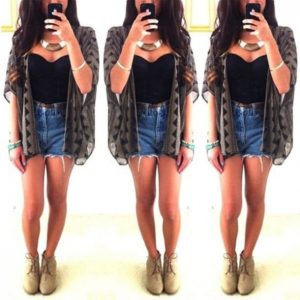 Overbust corsets alone and underbust corsets paired with a classic white or black shirt underneath can make for a super stylish casual outfit when paired with jeans.
3. Corset Tops with Sleeves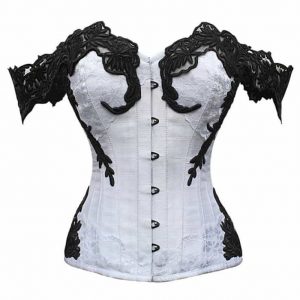 Corset top with lace or cotton sleeves and matched with jeans gives a spectacular and effortless casual look.
4. Corset Tops with Skirts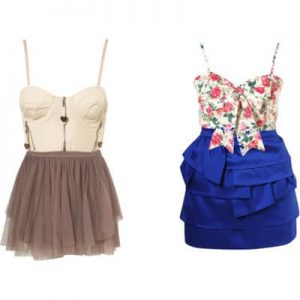 Underbust bodice corsets combined with classic white or black shirt and a slim fitted skirt can serve as a gorgeous casual outfit whereas the same worn with a flowy skirt makes it perfect to for you to wear on an informal gathering.
5. Corset Tops with Pants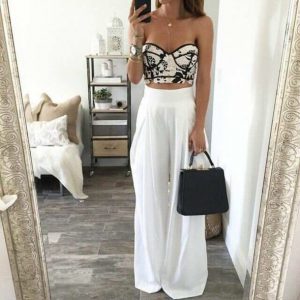 For a formal look, corset tops with waist-high pants and heels seal the deal. Nothing beats this modern formal look which is a depiction of royal attire of the past at the same time.
6. Blouse Corset Tops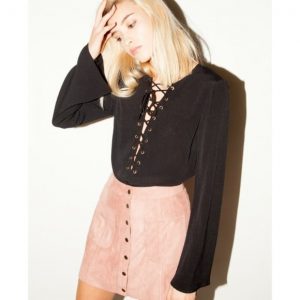 Overbust or underbust blouse corset tops, ending right over waist and having puffy sleeves, can serve both as a casual outfit and a formal outfit when worn in combination with waist-high pants or flowy skirts.
7. Corset Dresses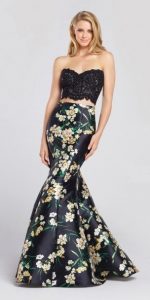 For a formal event such as a wedding or prom, or casual occasions like parties and dates, the classy corset dresses are the best option. These fit perfectly, cinch the waist for a flat stomach look, figure-flattering and quite alluring.
[Read more about Corset Dress]
8. Corset Belts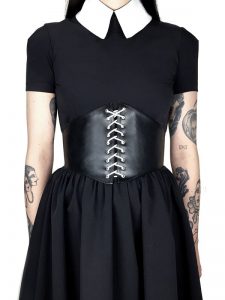 Corset belts paired with an oversized T-shirt, jumpsuit or a loose dress underneath and go with boots looks very casual and stylish for an everyday look.
Conclusion
Corset tops are not just for waist-training, there are other uses for them as well. There are many types and styles of corset tops you can choose. Some have reinforced steel boning and are for waist training. Others have acrylic boning and are less uncomfortable as compared to steel boned corsets, but still, cinch the waist for an hourglass figure. Apart from these, unboned corset tops are also available which are for fashion purposes, and play no role in waist training. Manufacturers have made a corset from many different kinds of fabrics such as cotton, silk, satin, brocade, velvet, and leather-based. Corset tops can be paired with many other pieces of clothing such as jeans, skirts, dresses, etc. to achieve different formal or casual looks. So put on your new corset right away, you will be amazed at your chic, sexy look.