The aim behind waist training is to make your waist smaller by working on your ribcage and hips. The result of waist training is gained by working on your front abdominal and oblique. These waist trainers tighten your muscles in such a way that results in a sexier and more attractive body. The results of waist trainer are long-lasting and fruitful if you are committed to working on your body and also taking some supplementary exercise. There are many postpartum girdles, belly wraps and some exercise equipment and bands to assist you. These are special designed equipment's to tone up your body and reduce FUPA fat. Moreover, the waist trainers wrap your lower ribcage in such a way that it reduces the fat up to certain inches.
Purchase a Waist Trainer/cincher
The right selection in purchasing is often very confusing. Before buying any product, you should be clear about your needs. There are numerous waist trainers in the market ranging from some poorly built to high built waist trainers. The effectiveness of the cincher may not be same for every individual. You should choose the waist trainer according to the body structure, comfort level and level of effectiveness.
1. Understand How Waist Trainer Works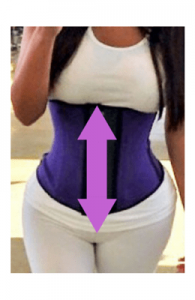 A waist trainer trains your waist to get a sexier and more toned body. It gives you smaller waist with a bit raised hips. It is a tight-fitting costume that wraps your muscle and tummy. It mitigates fat to let you have your desired body shape. These waist trainers do not have any significant negative impact if you are using them with recommended guides.
2. Know the Difference between a Steel-boned Corset and a Waist Trainer/cincher:
There are lot of difference lies between a waist cincher and corset, these are explained below:
Steel boned corset:
Steel boned corset has a little steel in it. It is proven to be more effective than the regular cincher. It can reduce the fat up to a surprisingly high level i.e. 5 inches.
Having a small amount of steel often feels to be a little uncomfortable. However, it is not the case when you buy a professionally designed corset.
These steel boned corsets should be tight fitted to improve its effectiveness. It can also become the cause to make your cleavage more prominent and sexier.
[Read more about Steel Boned Corset]
Waist trainer /cincher:
These are garments designed to lower your excessive tummy fat.
These cinchers are usually more comfortable than the steel boned corset but not effective like them.
They held tight to your waist.
stealth corseting has become a trend as it is more effective and easy to use. It has steel which doubles the result. You can use it beneath your clothes or wear at night to benefit from it. Many women have made it their ultimate preference to cope up with the waist training trend.
4. Know which Waist Trainer to Wear, and when
The right time for waist training is a personal question. Only you can determine by analyzing your health condition that if you are ready to wear it or not. Women, who want their pre-body shape back after giving birth to their child, may decide according to their comfort level. They can start it to the next day or a week. Choosing a right waist trainer is also depends upon your body structure and its flexibility. Same waist trainer may not be equally benefited for all the persons. Some can perceive change very fast, and some may never gain their ideal body. There are numerous waist trainers on the market designed for different body structure. If you have given birth to your child through the vagina, you will be choosing the pull-up style girdles. Whereas, if you have gone through C-sections, then you can use the belt named as Camellias women waist trainer belt.
5. Measure your Natural Waist Size
You need to measure the right and exact size of the waist before purchasing the waist trainer or cincher. You better ask your tailor to let you know with your exact waist or you can measure it at home.
6. Ensure a Proper Fit
Proper fitting is very crucial. It should not cause any pain while wearing. You cannot wear so tight that it will start having a negative impact on your internal organs. It can lead to irregular breathing and reduce your appetite. Nonetheless, it is equally important not to wear so lose that it can take off easily. You need to select a proper fit.
7. Choose a High-quality Waist Trainer
If you have decided to have an attractive figure, then you should invest more in your waist trainer. There are numerous waist trainers in the market; some are poorly built while others have high-quality material. The high-quality waist trainer would be more comfortable, reliable, durable, invisible and more effective.
Wearing the Waist Trainer
Before wearing a waist trainer, you should consult the following points:
1. Strengthen your Core before and during Waist Training
It is important that you should be internally strong enough. If you are internally weak, your body can not tolerate any change. To be internally strong you should remain hydrated, have healthy and nutritious diet and also do some exercises. During waist training you should also be very conscious as prolonged usage of these corsets can make your muscles weak.
2. Know how to Put on your Waist Trainer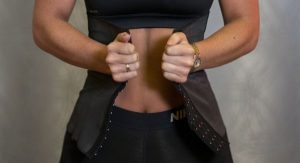 You can wear the waist trainers both beneath the clothes and on the clothes. It will provide heat and perspiration to your body. Start from the lower by keeping hoops in your right hand and take to your midsection then keep moving upward until all the hooks are fastened. You can unhook some of them if you feel uncomfortable. Then straightened down and adjust your waist trainer to get maximum result from it.
3. Break in (or seasoning) your Corset
Seasoning corset is a process where you start invading your corset. It will cause to change your body either with steel bone or a costume. It is a positive process where your body starts adjusting to the pressure. For seasoning corset, it should never be tight and feel like a sweet hug. Initially, wear your corset for a couple of hours and then start increasing the timing so your body can have more adjustability with the corset. You can also cinch your corset according to your comfort level.
4. Don't Tighten too much too Fast
You do not need to wear waist trainer tightly. It can cause many problems and affect your health. It should have fine fitting which should neither make your muscles weak nor cause any harm while wearing. The costume should feel like a hug. If necessary, you can leave some of the hooks to unfasten.
5. Slow and Steady Wins the Waist
Some think that waist training is a taboo, as they want things to change quickly. Quit wearing it after some days if the change is not according to the expectations. However, in reality, you will need to be patient and determined enough. The result is certain, but it can take some time. You can increase the benefit of waist training if you are doing some exercise as well. The exercise will increase the body temperature and burn the calories quickly.
7. Start Seeing Results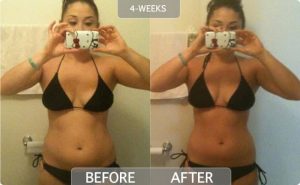 The result can usually be seen after four weeks of the usage. The extent of weight loss depends on the person only and some other factors like body flexibility, genetics, diet, lifestyle, and commitment. However, if your body is not flexible enough, you must consult some exercises and dieting plan to achieve the maximum result. Then the change will become certain and you will start seeing a pleasant change in your figure.
8. Plan your Outfits
People are very conscious and possessive about their figure. They get frightened if they feel they cannot wear their old costume or the outfits of their choice. However, after showing full commitment to yourself and proper usage of your cincher you can fit back to your favorite outfits.
9. Know when to Take it off
The prolonged usage of waist trainer might have an adverse impact on your health. You should not use the corsets more than 6 to 8 weeks consecutively. It will cause you to have muscular pain and can make you even inactive. You should consult a doctor or physician for proper guidance.
10. Keep it Clean
Keep your corsets clean after and before usage. When you start using these costumes, you need to make right purchasing of high-quality waist trainer. Those are more reliable and durable. Usually, the waist trainer also has thin fabric top to provide more comfort while wearing. The corset should also be properly seasoning to maximize the result. Untidy and un-hygienic corset can cause skin irritation and rashes.
11. Adopt a Healthy Lifestyle
A healthy lifestyle is essential even to perform your basic roles of life effectively. It also has special impact once you decided to lose your weight. Start consuming less calorie diet. Keep your body hydrated by drinking more water. Try to quit alcoholic drinks and carbonated drinks.
Conclusion
Waist training has become the part of the life of many people. It has significantly changed the life of people who were tired and exhausted of their excess body fat. If you want to get your ideal body, then it is no more an unattainable dream. By choosing right waist trainer doing some exercises and having proper diet would defiantly make your dream come true. Nonetheless, you can have your ideal body and confidence back.