Differences Between Belly Wrap, Girdle, and Corset
1. Belly Wrap
It gives great comfort, even if you have been wearing it on your belly all day.
Helps in recovering from pregnancy and it could also be used for weight loss.
It shows immediate results after wearing it.
The compression level of postpartum belly wrap is quite useful and productive than the Girdle and Corset.
An excellent option for many women who have undergone a C-section or are looking for extra support after childbirth.
Girdle provide a plethora of benefits for new moms.
A post-partum girdle can also help your uterus return to its usual position.
The girdle is a great way to make you look fit and in shape if you are embarrassed by your post-baby weight.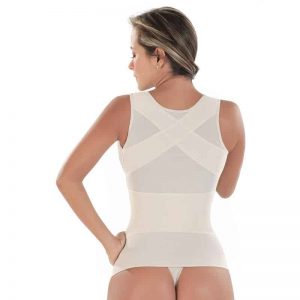 After having a baby, it helps hold everything back to where it should be and also helps with posture.
It does not require your extra time, so there is no need to spend extra time at the gym.
They get suffocating and uncomfortable if worn more than 8 hours a day.
The modern corset is always safe unless the user takes it to the extreme.
Pros and Cons
Pros
1. Body Shaping
Body Wrap will make your post-baby body look slimmer instantly and also may help get everything back to where it should be. Old fashioned belly wraps used to help women get their waists to the popular size of 16 inches, but that came with obvious risks.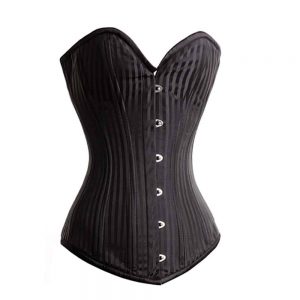 2. Extra Support After Having Baby
After having a baby, your stomach is stretched out (apparently), After liposuction, people need to wrap the area for weeks tightly. Is having a baby all that different from when it comes to your skin? Belly wrap helps to hold everything back where it should be and also improves posture. Belly wraps can also support legs and back, that can help moms to easily move around even if they do not have anyone with them at the moment. The belly wraps were made to make moms comfortable and relaxed after their delivery. They can be irritated because of a long process of pregnancy and the pains of the delivery process. Belly wraps can be a real gift to them, that could support the body and help with the pain.
3. No Extra Time for Busy, New Moms
Wearing belly wraps can help you maintain your time also. You do not need to wait at home for your total recovery process. The belly wraps can be a quick fix for new moms.
4. Support Your Pelvic Floor
At the time of delivery, some mothers will experience perineal tearing or a tear between the vagina and anus. These painful tears take time to completely healed, and they often lead to considerable pelvic pain after birth. Wearing a belly wrap helps support the pelvic floor and gives you some pain relief.
5. Speed up the C-Section Recovery Process
Wearing the post-pregnancy belly warp can speed up the recovery process of a cesarean section by increasing blood circulation and supporting your abdominal tissue, while the pressure from the stomach can reduce swelling and surgical pain.
6. Muscle Recovery
It takes a long time for your skin to regain its flexibility because of abdominal deflation and high-intensity muscle contractions during labor. Wearing a postpartum belly wrap helps maintain the skin and muscles back to their original position and improve your posture.
Cons
1. Belly Wraps Are Not Snuggly
After having a baby of few weeks, the good part of the day consists of holding and cuddling with the newborn. Belly wraps are stiff, and although you probably want your tummy tight, the baby prefers the cushion of a softer belly. Belly wraps can also pinch and get uncomfortable, and no one can wear one 24/7, so wearing it for 6-8 hours would be quite enough for mothers.
2. Postpartum Pain
During first few weeks after delivery, every mother had to face much pain because of their delivery. It does not matter how the delivery takes place. Both C-section and regular delivery causes pain that is unbearable. The belly wraps can help to get the pain fix more quickly than painkillers or another way an old mother could have used to control the pain.
Possible Risks While Wearing a Belly Wrap
Before using a belly warp, you need to know about the possible risks of these products. Carefully use them is an important key. If you feel any discomfort, take it off immediately.
Constipation
Acid reflux
Compress your internal organs and intestines
Limiting blood flow
Indigestion
Increase the risk of blood clots
Are Belly Wraps Embarrassing?
It may seem vain, awkward, or old-fashioned to some moms to admit they are wearing a Belly wrap. However, many moms love the wraps as they are entirely beneficial for them in several ways. They can lose their weight and get their desired body shape back in weeks. The results of belly wraps are incredible, and new moms do not hesitate in wearing them.
Losing Weight by Wearing Postpartum Belly Wrap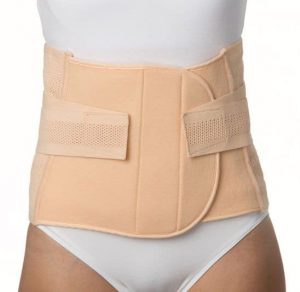 One of best pros of wearing Postpartum Belly Wrap is that it will make your post-baby body slimmer very instantly and also takes everything back it was first. A belly wrap works almost exactly as the names suggest. There are different names of belly wraps in the market depending upon the various companies in the markets that sell them.
Apparently, during pregnancy, your stomach expands, and you gain weight. It is because of the food cravings. A mother has to take care of her diet because she needs to nourish the child also. However, it could also make them fat or gain weight A belly wrap can help in quick recovery after pregnancy, and it could also support legs and back.
1. Healthy Eating Habits
Chances are you will not feel like publicly donning only a bra and panties a month after giving birth. Someone said, "There is no magical way to take off the baby weight, but with healthy eating habits and regular exercise, you can get your pre-pregnancy body back."
Some tips are:
Eat food with maximum proteins that will strengthen the body.
Help your body fight inflammation by consuming foods that are anti-inflammatories example green tea, berries, spice (e.g., turmeric and garlic).
Take Vitamins such as vitamins A, C, D, and E.
[Read more about Eating Habits]
Moms after delivery face problems of weight loss and can feel uncomfortable because of the belly fat. Dressed in belly fat can help you get your fat burn. Wearing a belly wrap will also help you to release sweat that can be very helpful in losing weight. You need to wrap the belly wrap tightly that could just burn the fat cells.
Things to Look for in a Good Belly Wrap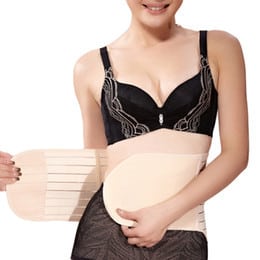 There are some things you need to consider before purchasing a belly wrap. The following elements are:
 1. Durability
The belly wrap should be worn under the clothes, so no one can see it easily because many moms hesitate to wear it. The belly wrap is comfortable to wear, and if you do feel uncomfortable, you can take it off easily. They are very durable, and they can be easily used for months.
 2. Washable
Belly wraps should be washable for more than one time, as after using it more than 5-6 hours a day. It should be hand washed without the use of bleach or fabric softeners.
 3. Comfortable
Belly wraps are very comfortable as they are totally adjustable and fixed. Their presence will not let you feel uncomfortable.
4. Light
You can wear it comfortably under every kind of clothes as it is lightweight and comfortable. It feels light to mothers, and they can easily walk around in it.
5. Velcro Attachments
Velcro attachments can be used that can absorb the moisture and sweat from the body. It can be attached to the belly wrap for better results.
The Best Way to Healthy Pregnancy Recovery
The childbirth is a critical time although stressful for mothers. However, their love for a child makes them patient, and they do whatever it takes to make their baby protected till the time of delivery. Having a baby can also be dangerous for your body especially if you have had a delivery through the operation. The recovery through a procedure takes more time than a normal one.
It is very crucial for the mother to take the maximum amount of rest as the process of pregnancy makes the body weak and stressed. Having a good sleep, and good routine will make you fresher. Yes, it is obvious you need to take care of your baby, spend time with him/her but you also need to give time to yourself. Breastfeeding can also make you weak, so moms need to make sure they have a healthy diet that contains proteins and vitamins. Moms need to drink that will provide energy to the body. The weakness of the body can be recovered, but still, it takes time for the complete recovery. Having a good sleep is also necessary and will make your body stress free and relaxed, which in turn means that you will be able to look after your baby in the best of health.