Waist trainer is a garment which is used by women to get sexy curves. It is used for reducing the natural size of the waist. Apart from shaping the love handle, it is used during their weight gain.
Waist training works by how many hours you have worn this garment. It provides a compression effect at the lower abdomen area which results in an inward shift in the waist area. Before you jump into the waist training journey, best waist trainer should be preferred otherwise the desired results will be difficult to achieve. Remember, everyone 's body is different so that you may get a different result.
Waist Training Corset Checklist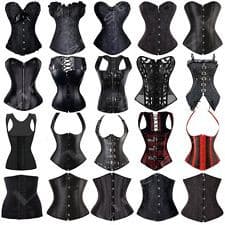 Waist trainer should be fitted so that it closes on the third hook.
It should cover the whole waist area.
It should be painless without causing any interference with breathing.
Try to get used to it otherwise; it will cause discomfort.
It should adequately adapt to the waistline otherwise bulging will appear.
For a more comfortable fit, break in the waist trainer.
The waist should be wholly measured not leaving behind the smallest.
How to Measure your Natural Waist
The natural waist should be measured correctly including a minor part. For waist training and achieving your targets, you need to deduct this smallest part of your waist to fit into the proper size. For women with plus size which measures a waist around 38-40 inches or more, a waist trainer should be chosen which should be 8-11 inches smaller, so that your waist correctly adapts to it.
[Read more about Waist Trainer]
The Difference Between "Ready to Wear" and "Custom"
Ready to wear can comfortably fit any individual because it is created for standard sizes. It does not matter whether you have long or short legs, broad shoulders, long arms or short neck. The issue occurs if you have torso proportion difference, i.e., your torso length may vary. Ready to wear corset has lesser chances available for alterations while adjustments can be easily made in custom ones. The custom corset should be considered if you want to invest money and use it for the long term. You need to keep in mind that costs may increase if you choose a custom-made corsets option.
Step by Step Waist Training Guides
1. Buy Your Waist Trainer
After accurately measuring your waistline, you can try to buy a corset that suits you, which is as vital as your underwear. You can purchase the style you like, with different hooks, lacings, fabrics, and lengths. Moreover, tight-lacing is an important part of corset wearing, since it is the determiner that you tie and wear a corset.
Also, a difference between waist training and corset training is something you need to look out for:
It is recommended that you purchase one or two sizes smaller, and because of the creation of your abdominal area you may feel uncomfortable at first.
The corset training can be purchased in your size.
2. Get Your Shape
To fit the corset and get a sense of comfort, you have to help the process through pulling and tightening the corset inward. It's also necessary for the corset to be molded to your body type. Make sure you wear your corset correctly without jeopardizing your health.
3. Break in your Waist Trainer
Break in your waist trainer; slimming garment should be worn for at least 2-3 hours for the first 2-3 days. Individuals should adjust the period according to their capability for first few days to achieve a thinner, more hourglass figure faster. You can steadily increase the amount of time you wear it, but at the same time keep the ease of comfort. In this case, you will feel accustomed and constricted to the waist trainer.
4. Try to Begin an Exercise Program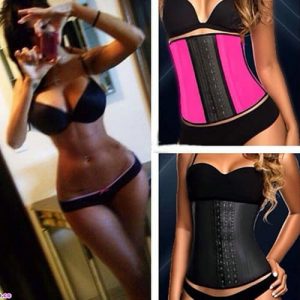 If you are wearing exercise corset, start with some activities such as necessary stretching or Pilates and prepare yourself for long-term training. A waist trainer with workouts can better redistribute abdominal muscles and fat to create a beautiful silhouette for you, while over time, strengthened muscles continuously and muscle memory can make your waist attractive firmly.
5. Increase your Waist Training Time to More
Go to this stage, and you should pay more attention to waist training time. Now increase your waist training time to 5-6 hours gradually. Do stretches and also start cardio exercises for at least 12-14 minutes. Try to wear your waist trainer as long as possible during your daily routine. When you increase your time to 8-9 hours daily, and you will start to feel comfortable while wearing it.
6. The Compression Affects you Eating Habits
The key benefit of wearing waist trainer is that it helps you control your diet by causing stomach constriction. You cannot eat large meals and shift onto the small portions which lead to the waist trimming effect. Besides, adding healthy diet to your regime can give you a help.
7. Tighten the Closure if It is Getting Loose
On the day 5th or 6th, you will feel that you are comfortable to your waist trainer and it is slightly loose. Tighten up the closure of your waist trainer. From this day onwards increase your time by 10-12 hours daily for at least 7-8 weeks.
It is also essential to take steps to evaluate the progress and remember your body is the best evaluator. If everything is working at this time, it means that the training is working well. If you are experiencing discomfort other than the standard expectations with a corset, such as shortness of breath, numbness or tingling in your legs, or digestion problems, it may be an indication of too restricted clothing or improper fitted.
8. Making More Plans According to you Body
When you have achieved the above goals, and you are wearing your corset daily for 10-12 hours along with better eating habits and regular exercises which include strength training exercises along with intense cardio.
You will achieve your desired results and have a drastic transformation. Every individual has a different body shape, so you should make plans according to your body. It is a slow process so will take time in reshaping and toning your body.
Tips to Remember When Applying the Beginner's Guide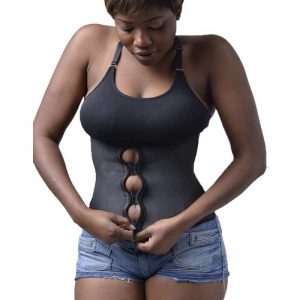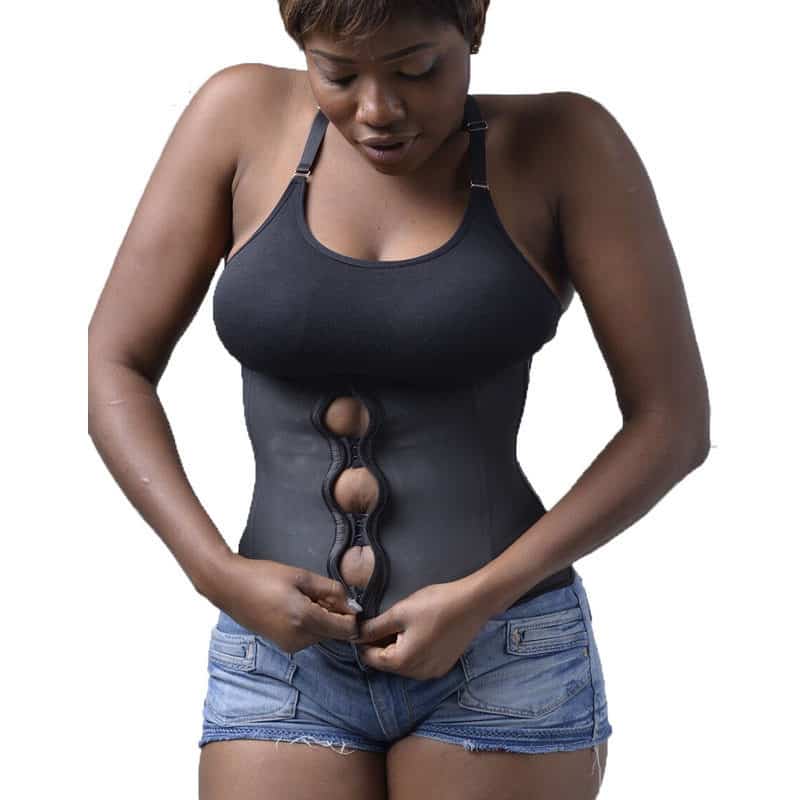 The results after undergoing waist training are obtained after the long-term commitment of wearing the waist trainer. You will look slim after wearing the waist trainer. Hydration is the crucial factor in the waist training guide. Perform the exercises which will increase the temperature around your waist area and lead to sweat which will result in weight loss. However, you need to remain hydrated at all times to compensate the fluid loss. If you start feeling discomfort for a long time during breathing or while performing daily routine activities, then get rid of the waist trainer as it may not fit according to your size. It is a long-term process so be patient during the whole training procedure.
Also pay particular attention to the care of your corset, after all the construction of tight underwear is bones, hooks, shoelaces, delicate fabrics. If you want to maintain the integrity and shape of the garment, it is recommended to wash with detergent and hand as far as possible, and then lay it out flat to dry or hang on the line. Avoid using dryers which with designs that will distort the shape and destroy the delicate nature.
PROS & CONS
No matter how good a lumbar trainer is, it can cause some bad things while bringing benefits.
Pros:
Waist trainer Provides conditioning and fantastic posture to your body.
Smaller hourglass shaped waist size.
It helps in getting rid of the pain in the lower back.
It helps you to avoid eating large meals which contribute to reducing
Cons:
Causes discomfort during the training session.
Skin flaking, chafing and worn off in patches.
Constipation may occur.
Stiff feeling with straight posture during the initial days of wearing the waist trainer.
Compression of organs occurs mainly stomach and reduced lung capacity.
May cause bruises on the stomach.
Itchy feeling.