Recently belly wraps are getting famous for reducing weight. Ladies are wearing them to remain slim or minimize weight after pregnancy. Some time back they were used by people who were facing backache to support their back. They are best to use if you have gone through C-section after the delivery. But now the focus of this product is on the slim waistline.
According to experienced ladies, they do help in shrinking waistline and provides support after pregnancy. It helps uterus in getting in shape quickly. It boosts women confidence as well, and you can roam around more positively. Research has shown that only by wearing these wraps can't help; you have to do exercise and maintain a healthy diet along. In today's article, we will discuss a particular type of belly wrap which is belly bandit and explain how it can help in getting slim waistline after baby birth.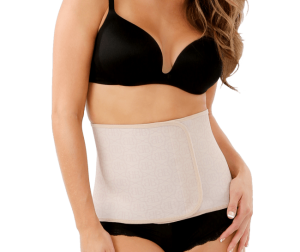 Belly Bandit is a wrap that helps in tighter waistline especially after delivering a baby. Belly Bandit finds its root in ancient times, arguably the first form of tummy tucker. We have seen that in different parts of the world like South America, Japan, and Middle East women are wearing belly wraps, girdle and corsets to get their shape back after becoming new moms. Ladies are wearing belly bandit to feel comfortable and supportable for up to two months after delivery.  It is medical-grade elastic and made of 100% latex-free material and thus can easily you can quickly wrap it around your tummy, waist and the lower portion to get a slim look.
Many celebrities are wearing belly bandit and endorsing them as well because it helps in getting your body in shape. There are great names who have used belly bandits such as Angelina Jolie, Minnie Driver, and Kourtney Kardashian.  According to these celebrities, belly bandit helps in getting rid of bumps and lumps. These belly bandits are made in the USA and are known to be of outstanding quality. They are of 75% polyester material and 25% lycra material
How Does It Work?
Medical science is using firmness techniques safely for centuries. It's not only fitting into your old jeans there are many other things for concern as well such as muscles weakening, back support, but frailty skin also needs support, comfort, and confidence that can only come with belly bandit. It works in the following ways:
By providing medical pressure, it helps in getting body shape back and lessening the stretch marks.
It helps in flushing away the extra body fluids by compressing the blood vessels and thus resulting in decreasing body swelling and bruising.
By compressing the waistline, tummy, and hips which help in getting you in pre-pregnancy dresses. It works on our body hormone, Relaxin, which stretch during pregnancy to enable a smooth birth. It comes back to its normal position after almost two months. Wearing a belly bandit helps in getting shape quickly.
It has medically accepted elastic which mollifies the lumbar and thus helps in supporting the spine.
It gives you flat tummy by continuous compression which results in shrinking of the uterus.
It is of compress fabric which makes you look fantastic and fabulous.
Benefits of Using Belly Bandit
1. It Helps Shrink the Belly, Waist, and Hips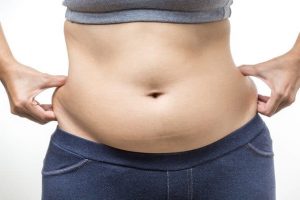 By wearing it for six to eight hours daily, you can see a massive difference in your belly, waistline and hip area. It helps you in looking slim by reducing the weight in these areas.
2. Adds Support to the Upper Body While Breastfeeding
Belly Bandits are very useful after childbirth as it supports your back, flatten spine, and thus less pressure would be on your legs and back, helps in relaxation and encouragement of muscles, helpful while breastfeeding baby.
3. Comforts the Midsection After a C-Section
After C-section, support is essential because of internal stitches and belly bandit provides extreme comfort and accelerates the healing process. Besides, it can also be easily adjusted to adapt to your stomach.
4. Helps the Body Lose Inches Faster
After delivery, if you use belly bandit, it helps the uterus to come to its original size very quickly, and thus your uterus will recover soon, and you see a loss in inches of your body weight.
5. Helps Minimize Stretch Marks
Stretch marks are of great concern as no one wants them, and it is a good idea for ladies to use a belly bandit with their favorite stretch mark cream to get rid of them.
6. Adds Support to the Back and Legs
After delivery, you need support because of back pain and stitches pain. By wearing a belly bandit, it reduces back pain by providing support. You will also see support in your legs and thus can move freely.
7. Accelerates the Healing Process
It helps in healing by the rapidity of recovery process especial after C-section. It also helps in fixing the situation in which abdominal two halves got separated during delivery which is also known as Diastasis Recti.
8. Streamlines the Silhouette
By wearing a belly bandit, it gives you a slim look, and you get in shape. Every woman wants to look perfect and thin after delivery and with belly bandit that's possible.
9. Boosts Self-Confidence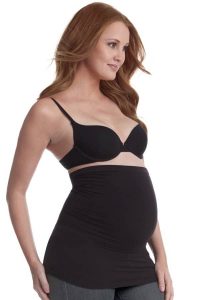 When you look slim, you seem confident too. When your body is adding fat, it lowers your self-esteem. By wearing a belly bandit, you can face the world with confidence.
10. Aids in Decreased Bloating and Swelling
Usually, women face swelling all over the body, and this belly bandit is very useful in this regard. If you are wearing it right, means according to medically proven pressure this firmness wrap can help in compressing blood vessels and tubes. Hence, this results in a reduction of swelling and bruising, flushing away fluids as well by reducing the size of the uterus. It also controls the enlargement of fat cells after delivery.
11. Reminds You to Utilize Your Core Muscles
These wraps are very helpful in muscle reminiscence which makes them rebound easily, like core muscles as well as muscles in the back and legs. As just after birth, relaxin is still in blood, and you can take benefits from these wraps. Your body is very flexible at this time and thus help you to get in shape quickly by wearing belly bandit regularly.
12. Helps to Persuade Muscles Back Together Gently
Throughout pregnancy, all muscles get enlarged to adjust the baby inside the tummy. It took nine months uterus and other muscles to get grown. They need time to get back in shape. The uterus needs almost eight weeks to get to its original size. If you are wearing a belly bandit, you can help the womb to get in shape quickly.
Some other benefits are as follow:
Provides support while bending and walking
Helps you in recovering quickly
It gives you comfort after delivery
It improves posture
Helps in changing the diaper of a baby
Assists in carrying and handling a baby
It provides support for pelvic by filming them as they get loosen during pregnancy
You can wear belly bandit just after 48 hours of delivery. It helps you in moving comfortably. For useful and better results it's recommended to wear for two months at least all day and night unless you are in the shower. However, if at any time you feel too much pressure and breathing problem you can remove it for some time.
Some Obstetricians Weigh In
We have discussed some benefits of belly bandits, but there are some serious concerns regarding it. According to USA obstetricians, women are at risk such as:
1. Stress Incontinence
According to the famous physiotherapist Nicky Croft, throughout pregnancy uterus has enlarged itself and thus after delivery, it needs time to get to its original size. It cannot happen in seconds; it took nine months to get enlarged. By putting too much pressure on the uterus is not right and riskier.
When you are wearing a regular belly bandit, you are making the abdominal walls too much tight, and thus pelvic floor is pressurizing which can result in urinary leakage. This fact is known as stress incontinence and is very common especially in vaginal deliveries. You do not have control over urine; it will be continuous coming if there is too much pressure on your uterus and pelvic floor.  The uterus cannot withstand too much weight after a long stretch. Please be very careful. The best is to breastfeed baby along with some pelvic floor exercised instead of using belly bandit just after delivering a baby.
2. Digestion Problems
By wearing a belly bandit, there is too much pressure on the stomach, and thus you can face digestion problems. Your stomach might not work correctly to digest food and can create problems for you.
3. Weakened Back Muscles
The other major drawback of belly bandit is that it makes the tummy and core muscles structure lazily by taking over their job. When there is too much support from outside to the stomach, pelvic muscles and abdominal muscles lose their job and do not work correctly.
Thus it is not suitable for long-term use as you have to rely on belly bandit for support instead of your core muscles which are not good at all. Only a belly bandit cannot help you in getting shape so that you can fit in pre-pregnancy dresses. You need to do exercise and follow a healthy diet.
Size Issues When Choosing Your Belly Bandit
While you can find standard ways to measure belly size online, different bodies actually have different conditions; thus measurements cannot be guaranteed unconditionally by precise science.
The best time to get your belly bandit size is during the due date or after 36 weeks of pregnancy because your belly will not get any distent after 36 weeks. Now measure the waistline that goes through your navel, and the number after minus 10 centimeters is the size of your belly bandit, which is the size of your stomach after you give birth. Of course, the measuring result comes from abnormal abdominal distension is not desirable.
Other features you need to be aware of:
The material is antimicrobial and antibacterial.
It offers moisture wicking.
Make sure that it is a high-quality bandit with bamboo lines.
It is best to have five buckles to adjust the size.
For the cesarean section, the belly bandit should help keep the incision dry and clean.
Conclusion
We have discussed belly bandit and their effects on our body. The product has been in use for long and helped you a lot in post pregnancy. They assist you in supporting back, maintaining a right posture, feeding a baby comfortably and also aid in healing.
You can wear it under your dress and its very comfortable giving. It might be visible under the dress, so it better not to use it for parties, etc. it sticks to your body and is recommended by doctors even for providing support of muscles. However, it has some disadvantages as well as it can cause muscles weak, digestion problems and other things. Moreover, assuming that by wearing a belly bandit can reduce your hips, waistline, and tummy is not real. Regular exercise and healthy eating will produce quick results.