What Results Do You Expect from Waist Training?
Some companies that deal in supplements will do anything to show that their products are effective. But at times, proof of usage isn't always as expected. Pictures that were taken before and after can easily convince someone of what using steroids looks like. The images that were taken before body change reflects how fat and bloated the body looks.
It's not really inspiring, but it's life story, and at times pictures are reversed. There's an example of a company dealing in supplements who showcased a perfect model's figure while stating that it is the 'after' picture. Just at its side, the 'before' picture showcased the model in her pregnant state. Anyone that knows the model well enough knows that the before picture is actually the after picture.
However, as you can see on many different social media, waist training is beneficial for weight loss. Here are the examples of waist training before and after results, which you can get inspired and stay motivated.
1. Ethel Granger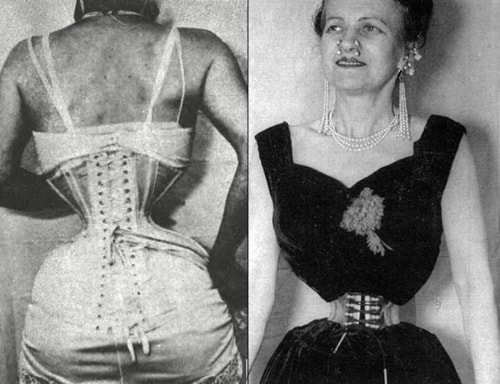 Historically, this is a severe instance of before and after and should not be seen as a regular thing either should it be applied in the lives of people today.Just before she got married to William Arnold Granger, Ethel used to be an ordinary local 23-year-old girl that wore ill-fitting dresses made in 1920 having 24 inches waist size. William hated the clothes she wore and told her to put on corsets that would bring out her figure. She would first begin with a corset of size 24 that was a good fit for her waist. This is so she can be used to the stiffness of the corset and reduce gradually. Ethel is known for having the smallest waist in the Guinness book of records. This is because she wears corsets that are almost 24/7 which makes her waist size reduce more than 10 inches for a waist size of 13.Although her original waist size is not really known before she began using corsets as no pictures of her wedding were found. But from the picture below, you can view the size of her natural waist which has been improved by the corset. It is good to note that after series of training, Ethel can stand on her own without the use of a corset even if it's just for a short while.
2. Michele Kobke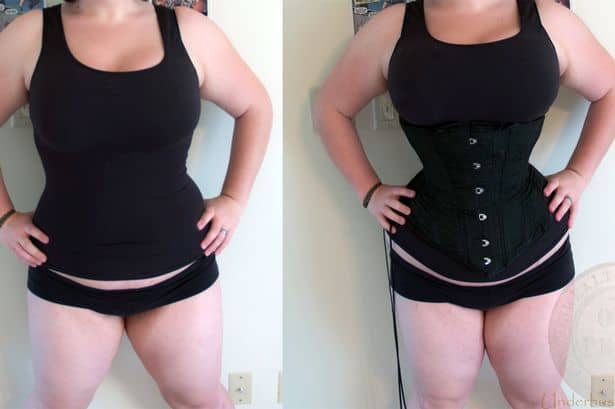 In the Guinness book of records, Cathie Jung is known to have the smallest waist. Michelle decided to challenge her by training for over four years. During this time, her waist size reduced from 25 inches to 21.6 inches, and she used size 16-inch corset.As regards weight loss, she didn't lose any at this time. In early 2014, she stopped training, and after a year of not maintaining her figure, her waist size increased again to 24.8 inches.
3. Monique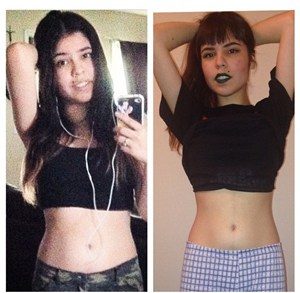 Long before Monique began training on a corset, she was slim with a waist size of 25-26 inches. In four months, she had lost 5 inches using a corset. To her, she's taking it slowly having no pains or bruises. To her also, we all have different bodies, she thought it would take a long time before seeing results. There was a reduction of 3 inches in waist size to 22.5 inches without wearing a corset.
4. Milla Kiwii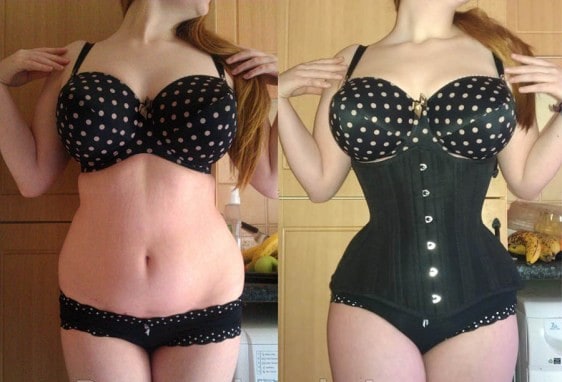 Milla hails from Finland, and she has ten excellent years of training as a tightlacer. Her training began at the age of 14-15 and her waist size then was 90cm. By using her corset every day and to bed at times for a decade, her waist size reduced by 12 inches to 60cm. Her corset size is now 46-47cm which she now wears. Her present corseted waist size is now half of her normal waist size.Milla is equally a gifted maker of corsets as she hand makes them. She says she might end training at 45cm and is still working on waist reduction slowly at 1cm yearly. She is careful since she's asthmatic, but that has not prevented her from waist training. Her food is steady, and she likes taking snacks mainly candy and salty licorice. (if you have asthma, please seek advice from your doctor before embarking on waist training.)
5. Juno
At 45 years of age in January 2014, Juno began waist training, and her waist size was 33 inches. Romantasy was solely her adviser in training and corsets. Jill Hoverman made the corsets she wore. She made use of a method of waist training called the Roller Coaster method. This means using the corset between 8-12 hours daily or 6days a week or at times for 2hours.By November 2014, Juno reduced to 25 inches, and her waist size dropped to 29 inches. Having trained for a year, she says her dream is to get to 23 inches and maintain that waist size (measurement of her waist would be almost half of her hips).
6. May Mo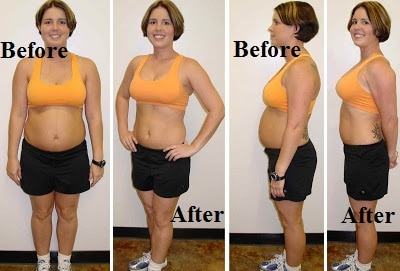 In 2013, May began using corsets, and in a year, she took up veganism. The first six months, she added weight from 58 to 62.5kg but her waist size reduced from 26.5 to 24 inches. She now wears a corset of size 20 and works out over 20hours a day.
How Do You Get Started on Waist Training?
First, buy a well-made corset. It 's best to try it on in advance to see if it fits your body type and make sure you choose the right size. Remember, don't lace it too tight.
Only wear it for 1.5-2 hours for the first time, and listen to your body. If you 're feeling unwell, remove the trainer immediately.
Take it slow and don't push yourself too hard. Gradually increase your time from 1.5 hours a day to around 6-8 hours a day within 10-14 days of wearing a corset. Who wouldn't want to see the ideal results today? But if you extend the time too early, you may hurt yourself.
Just wearing it every day does help to lose body fats, but we 're not talking about the long-term. To achieve the most satisfying results, you also need to adopt a healthy lifestyle. For example, make sure to exercise regularly and eat healthy foods.
3 Tips to Help You Record the Progress
1. Measure Your Waistline Every Week
This method not only can get the correct size but also can record the actual progress. Make sure the tape is placed in the narrowest part of your waist, and the torso has a natural bend.
2. Don't Worry too Much about Your Weight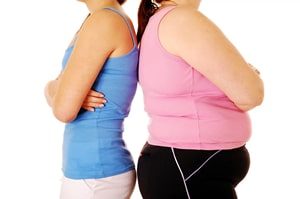 Your weight changes every day for a variety of reasons, this may not be an accurate way to measure yourself. In fact, having a measurement on your waistline will be more accurately than any number you see on the scale.
3. Take Multiple Angle Photos with the Same Poses at the Same Location Once a Week
Photographs are the best witnesses. Try taking pictures of your waist in the same place, and you 'll be amazed to see the changes.