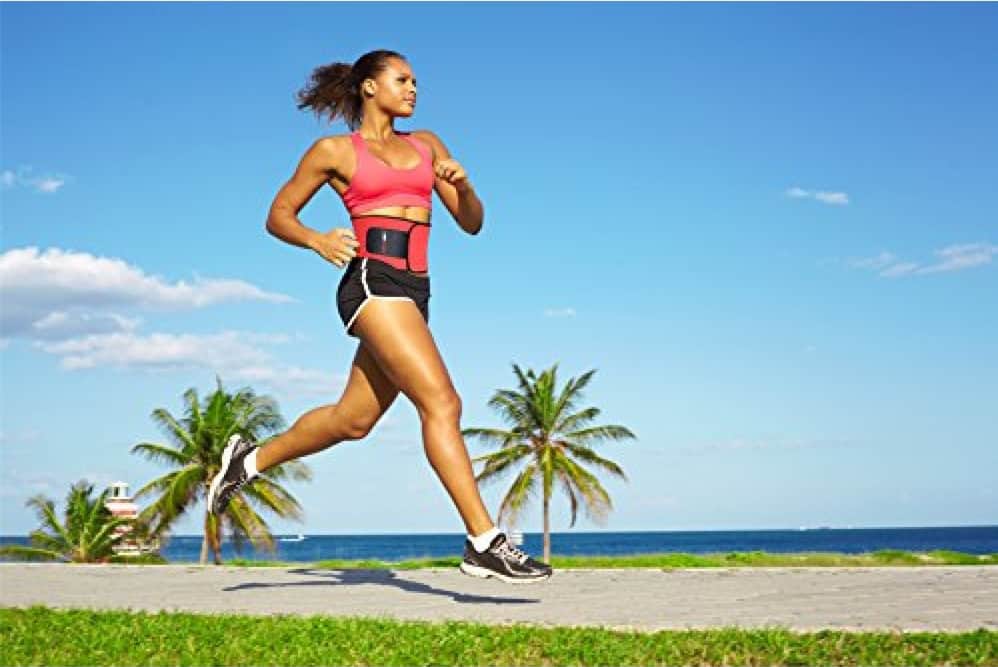 Waist trimmer belts are not less famous than waist trainer among women these days, but the question remains: Are they useful? We can only put everything into the right perspective if we learn more about these waist trimmer belts.
What is the Waist Trimmer Belt?
You may have heard of slimming belts before, and a waist trimmer belt has a similar purpose. It is just made of a different material. Non-breathable fabrics are utilized to make waist trimmer belts hence their ability to induce and absorb sweat. Waist trimmer belts are mostly used in workouts so their fat-burning capacity can be optimized.
Do you want to figure out how this fantastic belt works? A waist trimmer belt traps your waist so it will be forced to perspire and burn extra inches. Some people say that it is uncomfortable to wear, but there are different brands available which have better quality than others. You should choose waist trimmer belts with better fabric so you will be comfortable even when it suppresses your midsection.
[Read more about Waist Trimmer Belts]
Losing Weight through Waist Trimmer Belts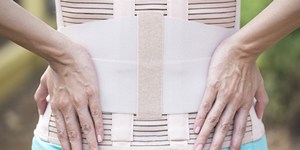 Women of all ages want to appear attractive and sexy. They want a fitness product that is convenient to use and effective for them. Not all products are created equal, but the waist trimmer belts can help you lose weight for the long term if you use it regularly. Since it will embrace your waist area, you will be more disciplined in your diet because you will have an uncomfortable time eating so much.
Naturally, waist trimmer belts will not work if you do not have self-discipline. The secret to its success is regular and consistent use. If you use it for 5 hours a day, make sure you can sustain that for months. You can even increase the duration as it becomes more comfortable. Women love wearing waist trimmer belts when they work out because their sweat becomes unstoppable. When this happens, they think that the method works in burning excess fats.
Effectiveness Explained
Waist trimmers are perfect for women who want to feel the effectiveness of their weight loss training or program. Wearing waist trimmer belts gives you the illusion that you are consciously doing something to discipline your food intake as well as the shape your body makes. When it traps the abdominal region which is susceptible to the accumulation of fats, it raises the temperature and induces sweating which is more than usual.
We recommend that you maintain a healthy lifestyle while you are wearing waist trimmer belt so that your weight loss will be kept for a more extended time. Cinching your waist using this belt will force your body into a new environment that's why it's essential that your diet will also adapt to this new training.
How Effective is a Waist Trimmer Belt?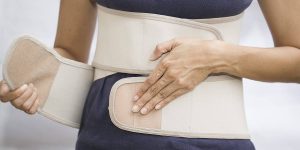 Since there are so many curious women who want to discover the mystery of a waist trimmer belt, we want to enlighten you so that you can make the best decision. They say that extreme sweating will induce you to lose weight, but the effectiveness of a waist trimmer belt will still depend on your weight loss program. If you are required to exercise regularly, then you cannot skip that. You have to follow the rules otherwise the results of your waist training will not be sustained.
We want you to use a waist trimmer belt for the right reasons. If you are thinking of instant results, then that would not be possible because nothing worth your while comes easy. We understand why some women are frustrated by their appearance, but if you delve deeper, it is their self-esteem that is bruised and sometimes broken. If you wear a waist trimmer belt and your heart is in the right place, you will be more than likely to continue the program.
What we aim for is to show you the reality and not give you false hopes. We are familiar with what you're going through because we have been there too. If you have tried different ways to lose weight, then you are on the same journey. We will be sharing helpful tips in wearing waist trimmer belts so you will feel like you are not alone in this path. The truth is, you are not. We are all with you.
Wear a waist trimmer that suits your body so that you will be comfortable and your posture will not suffer. Sometimes, if you are planning to go out of the house yet you feel that you cannot fit in your dress, you can wear the waist trimmer belt underneath and see what happens. It will surely give you a more flattering figure. You will also be encouraged to maintain a more straight posture.
By the way, sweating a lot means you will be losing a lot of water, so it's also important that you keep yourself hydrated. If you notice that your tongue and mouth are dry in the middle of the day while you are wearing your waist trimmer belt, head to the nearest water dispenser or grab a bottle of water right away. Sometimes, you can also mistake your thirst for hunger which will motivate you to eat when all you really needed to do was drink water. Please avoid sodas or other caffeinated drinks. You want to remain healthy and energetic so keep in mind that plain water should be your drink of choice.
When shopping for waist trimmer belts online, you have to read the comprehensive definitions first including the materials used. Then you can read as many reviews as necessary for you to finally decide if you want to push through with this method of losing weight. There are many brands and designs available for the belts. Some of them provide creams that you can put in your body to induce the weight loss. Just make sure that you are buying a quality product.
Did you know that some women who have tried the waist trimmer belts have felt that their sore muscles felt better and much more relaxed? Some of these belts have therapeutic features which are effectively based on the quality of the product. Some promoters only claim this effect while there are really great brands that stay true to their claims.
Some of the much more expensive choices are available as customized brands. There are cheaper alternatives which are suitable for any body size. When it comes to price range, you don't have to shell out a considerable amount to get a quality product. All you need to do is to go in online forums and find out which cheaper alternatives are worth the purchase.
If you have a friend who has tried waist trimmer belts before then, they are the best people to ask because you can trust their feedback. They would not compromise you in any way. You can ask them regarding clasps and other features of the belts. Some have Velcro clasps which leave a seamless design, no bulges whatsoever. Friends can recommend a great design and a great brand that can suit you and your preference. Don't forget to be wary of advice you get from other people because some may be doing it because they are promoting a specific product.
You could say that plus size women need waist trimmer belts more than thinner ones hence you should choose a brand that caters to waistlines that reach up to 52 inches. Women need to be comfortable in these belts, and it is no use trying to let them wear belts that are way too small for them.
We have discovered numerous brands that are made of latex-free materials which means they are more comfortable for you. Women who are older can also benefit from fabrics that softer but still can firm up their abdominal region.
Top Benefits of Wearing a Waist Trimmer Belt
1. Immediate Slimming Results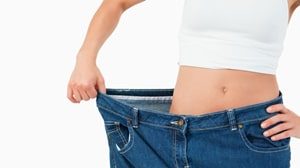 Waist trimmer belt will immediately help you "lose " a few inches from your waist by compressing your body. But once you take it off, your body will return to standard shape. So you need to eat less and keep exercising while wearing a waist trimmer belt.
2. Reduce the Stubborn Belly Fat
As we all know, the fat on our bellies are challenging to get rid of, but one of the great things about waist trimmer belt is that you can wear it anywhere, anytime, and with proper diet and exercise, your belly size can be shrunk down quickly.
Wearing the waist trimmer belt gives your back plenty of support, and it also forces you to stand up straight to correct your posture. If you have an excellent body posture, your self-confidence will be significantly boosted.
What we love about waist trimmer belts is that different women of different sizes can use them. It gives hope to all that they too can achieve a better and much healthier body. Sometimes, women need a little bit of inspiration so that they will be propelled to exercise. If they wear waist trimmer belts, then they are more likely to feel the control in their bodies and their appetites can also be curbed more. We want more women to be in charge of how their bodies will develop and grow. When we are physically fit, our internal organs will also experience the effect, and they will function better, too. Spending our time advocating this kind of concept is valuable for thousands of women all over the world. It is their hope in succeeding in all aspects of their lives. The key here is to motivate women to improve themselves through the proper diet and through the use of waist trimmer belts in the most effective way possible. It is a change in lifestyle that most of us need especially as we encounter every challenge in life with confidence and enthusiasm.