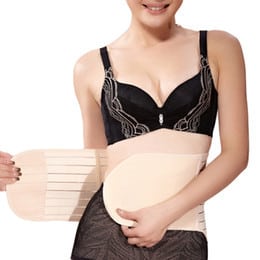 Differences Between Belly Wrap, Girdle, and Corset
1. Belly Wrap
It gives great comfort, even if you have been wearing it on your belly all day.
Helps in recovering from pregnancy and it could also be used for weight loss.
It shows immediate results after wearing it.
The compression level of postpartum belly wrap is quite useful and productive than the Girdle and Corset.