Shedding a few pounds from your waistline can be considered a feat especially if you are past your 30s. Losing five inches from your waist is something you can be proud of, but the journey to achieving this goal is tough and challenging. If you take the path less traveled such as wearing a waist trainer every day, then you will undoubtedly experience some difficulty. The key to losing weight through this method is patience and consistency.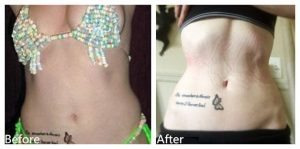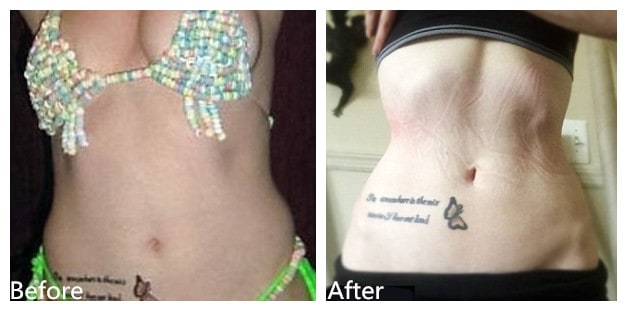 Some corset trainers go to great lengths just to achieve the perfect hourglass figure. They wear the corsets for close to 20 hours a day. That's only 4 hours rest each day because they believe that consistency will yield results. Two sisters compared their progress using this method, and they both lost 4 inches on their waistline for only two months of training. Indeed, it is impressive, and the sense of fulfillment comes afterward.
Taking waist training to the extreme could be harmful to your body, but some women wouldn't listen to these health concerns because they are obsessed with being overly skinny. There are also women who are not really perceived as overweight, but they still want to trim down their waist. Sometimes, it is too much to think about how these women can submit their bodies to torture. But for others, their perception has shifted, and they want to pursue this waist training journey because it makes them feel like a brand new woman–a new person. They are grateful that they have found a method that actually gives excellent results. But they are also realistic because they realize that it is not a permanent solution to their weight issues.
[Read more about Waist Training]
Real Life Story
One of the women who has subjected herself to this type of responsible waist training is Sarah Tisdale. She is a dietician who has extensive knowledge of nutritious food. She has maintained a healthy lifestyle throughout her life but for her body, what she wants is more definition. Sarah wants to accentuate her 25-inch waistline. Through corset training, she lost 3 inches and is quite happy with her new shape. She doesn't want to continue losing the inches. Right now, her goal is to maintain her waistline through waist training. She is careful not to find a corset small than her ideal waist because she doesn't want to overdo it and harm her body.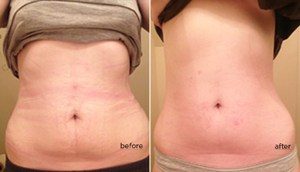 What we admire about Sarah is her outlook on waist training which is very positive. She claims that responsible waist training is empowering for many of her peers and friends. Her circle including her two daughters love wearing corsets especially the fashionable ones. They add a certain flair and sophistication to their wardrobe. Wearing corsets underneath regular corporate attires gives a slimming effect, and your clothes appear polished. They feel that women also look more dignified and confident with their new posture. With so many positive benefits of wearing corsets, the voices of the critics almost drown in the crowd.
There are hundreds of women in the fashion and entertainment industry who are fond of wearing corsets because it adds to their overall appeal. It's quite inspiring to see these women embrace their curves and showing them off like they are goddesses. We see burlesque dancers, and theater stars wear corsets in their performances. They celebrate the many facets of being a feminine power. It is quite refreshing to watch these women with their insecurities cleverly concealed. We believe that the confidence they have from wearing waist trainers is the one that helps them get through every performance fabulously and successfully.
[Read more about Waist Trainer]
Before you start your waist training journey, you may experience the following normal conditions:
It can make you feel very tight and can even affect your breathing rate. But you should not feel breathless.
It can be very hard to put on for the first time, don't worry, your body will soon get used to it.
For the first few days, you can only wear your waist trainer for 1.5-2 hours and gradually increase to 6-8 hours per day.
You may notice rapid weight-loss results.
You 're going to start eating less because the waist trainer will put some pressure on your stomach.
What's more, Don't forget to exercise while wearing a waist trainer!
Tips to Get Best Waist Training Results
In order to achieve the desired result, you should:
Take a clear picture of your belly daily or weekly to track the progress.
Eat nutritious food every day and eat small.
Stay hydrated.
The waist trainer is just a supplement for weight loss, so you need to set up a daily fitness plan that includes cardio and strength training.
Diet Recommends while Waist Training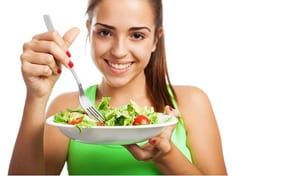 Eat more fiber-containing foods.
Eat Foods Rich in Vitamin A and C.
Take probiotics as a supplement.
Drink plenty of water.
In the modern world, wearing corsets have become a source of empowerment for many women. It used to be that burlesque dancers are frowned upon in society but today, it has become an art of entertainment and seduction. It is one of the areas that women excel, and even gays are jumping on the bandwagon. You can see beautiful transgendered women using corsets and showcasing their talents for dancing and singing.
During the daytime, they wear corsets to train their waist and achieve a curvaceous body, and at night, they perform wearing fancy and elegant corsets on stage. It is quite a delight to see them dance to classical tunes as well as modern ones that people can relate to. It is an elevation to another dimension of femininity and talent that waist training brings to the table. A lot of women just love to wear corsets simply because they become more confident, poised and graceful with such a helpful tool. They look beautiful and sexy in these corsets, too.