Waist trainers are not a mystery to women because, throughout the decades, we have been familiar with the concept of waist training. One of the types of trainers that are popular with the ladies is the underbust trainer. It has a distinct definition as its appearance dictates the name. It is a trainer design that terminates right below the breasts. This design is practicality at its finest. It can be worn underneath your everyday clothes for regular waist trainers. Of course, you have to determine first what exactly you want your waist training to achieve before you can choose an underbust trainer suitable for you. Let's find out why you need this type of trainer.
[Read more about Underbust Trainer]
Under-Bust Trainer for Your Shape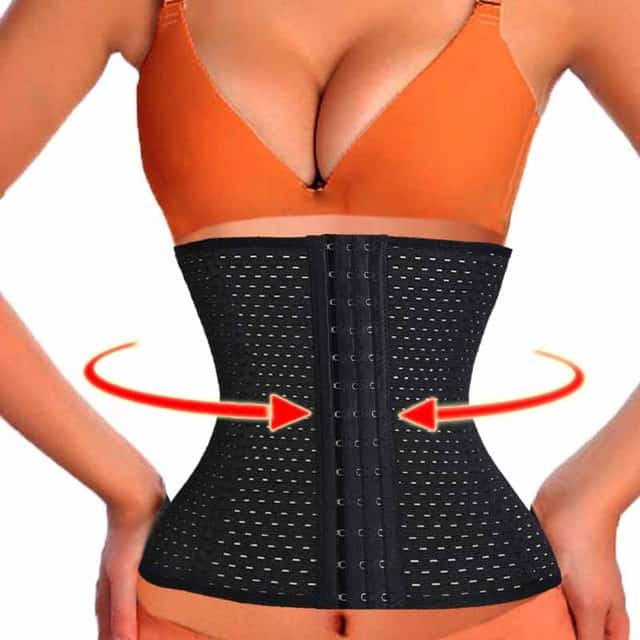 A lot of women wonder why their figure is different from their friends and even their family. Some sisters don't share a similar body shape hence we have to distinguish our own body type so we can choose a suitable underbust trainer. Some women have large breasts while others have the flat chest which has their advantages and disadvantages. When wearing trainers, if you have a bigger bust size, it is good to wear underbust trainers to emphasize your curves from the waist to your breasts. Yet many flat-chested women like wearing underbust trainers because it gives them an hourglass figure. What we can conclude is that wearing these trainers do boost the confidence of many women.
A woman with well-endowed with curves in the waist and the breast area would look sexier wearing an underbust trainer for a special occasion or just for the office. Some of them don't mind accentuating their curves while others are more reserved. If you want to take the conservative route, we recommend an overbust trainer if you have a large cup size. You would look stunning in authentic steel boned trainer designed especially for your unique body.
For the women who are proud of their flat chest but want to emphasize their waist curves and have better body definition, they can use an underbust trainer. However, if they're going to compensate on their small breasts, they can look more curvaceous with an overbust trainer. Since the shape is already defined, it would just add more to the illusion of more curves.
Women who have a square torso similar to a boy can be more comfortable with an over-bust trainer because of the great shape it can give them. Try as many trainer designs as you can before you settle on one that fits your body well. Sometimes, you have to break the results, and the general rule doesn't apply to you. Even if you have a boyish frame yet still want to use an underbust trainer and it looks good on you, do that for your confidence.
Why We Love Under-Bust Trainers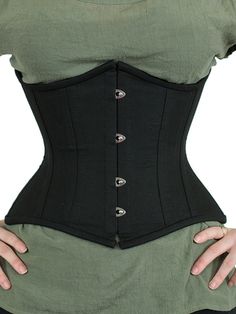 Underbust trainers are perfect for waist training that's why a lot of women want to use them. Some trainers are just for a special occasion, but a good quality underbust trainer can regularly be utilized. Wear them every day at the office without your colleagues noticing. When you put it on underneath your corporate attire, your suit or dress will look better, but no one will know what's new with you right away. It will be a little mystery until they see the results in a couple of months or so. Your body will undoubtedly change, but the progress will be gradual.
For parties and office events, you can use an underbust trainer that is visible and on top of your undershirt or dress. If it has a fancy and feminine design, it will make you look more alluring and sultry. Waist trainers are genuinely fantastic for women especially when they wear them in parties because they are merely sexy without trying too hard. Only a confident woman can pull it off.
Are you channeling the renaissance or gypsy look? You can look outstanding with a steampunk costume with a steel underbust trainer. Undoubtedly both overbust and underbust can adapt to the design of your outfits as long as you know what look you are going for. You are in charge of the kind of effect you want to have.
Now, for women who want to impress and seduce their boyfriends or husbands, they can wear lingerie trainers. There are so many designs to choose from, and the best way to look right now would be online. Lingerie trainers with an underbust design are definitely ultra sexy. They can be made of slightly more delicate fabric, so they are comfortable and easy to remove. Let your imagination run wild with this hot suggestion.
Size Is a Secret Trainer Weapon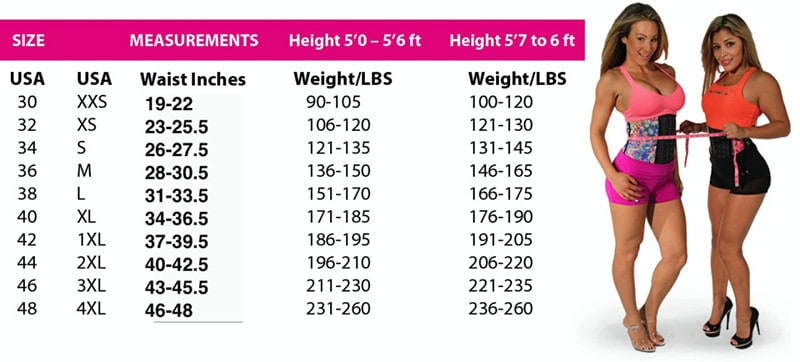 The size of trainers especially the underbust types is a widely discussed topic. It is essential to get to know what your body needs. Of course, with underbust trainers, it is not necessary to measure your bust or bra size, but you still need to have the accurate measurement of your waist and abdomen area. A shorter trainer is perfect for someone with a flat stomach because they can expose more skin. We recommend longer underbust trainers for women who want to waist train and reduce a few inches from their waistline.
Ask for help when you are getting the measurements of your torso area. The best thing to do is to visit a trainer designer because they know exactly what type of measures to get. They can perform the measuring for you as well as the designing of the trainer which will depend on the purpose of your trainer-wearing. Your body should be measured from below your breast up to the upper portion of the hips. Besides, you can take a look at how to choose a waist trainer which has described in detail what parts of the body and how you should measure before purchasing a waist trainer.
You can do this at home with a friend if you don't want to experience any hassle at first. Just make sure you measure all the crucial areas. Since the designing of trainers should be accurate, the measurements should be meticulous as well. There is a desired shape to follow, and all the steel bones are located strategically hence you should pay close attention to each significant part.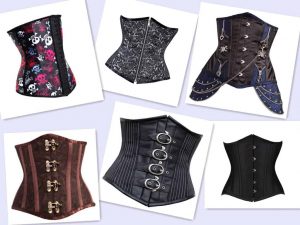 You might find that there are expensive underbust trainers with steel framing but don't worry because they are durable and high quality. (Whether you are a beginner or not, it's best to choose a steel-boned trainer, because a steel-boned trainer is right for your health, for more information, please read The Wonders of Steel-boned Trainers.) Remember to make the investment only when you are confident of your purpose for buying trainers. If you are serious about waist training, the decision will be more comfortable. Enjoy shopping but do it wisely!
An Underbust Trainer Vs. the Overbust One
The counterpart to an underbust trainer is the overbust trainer. Understanding the difference between the two can help you find the best trainer for you and do a better waist training. We can quickly recognize their significant difference from their names, meaning one is in the form of not over the chest, and the other is in the way of wrapping the chest.
Underbust Trainer
Underbust trainer focuses on providing support and shape of the waist, as well as breast support, can relieve back pain and improve body posture. Its small size also makes it easy to wear at any time and bring a natural appearance. For a woman with small breasts, it can make her chest looks bigger and fuller.
Overbust Trainer
Putting on an overbust waist trainer means your bra will be superfluous. This type of waist trainer brings more rigorous training than the underbust one, improving your posture while providing excellent support. It fits breast types all because chest pads can be used if you have small bust while large breasts can be tightened to achieve the hourglass image.
Buy a high-quality underbust trainer that fits you well and use it correctly, coupled with healthy eating habits and regular exercise, and then you can get fast and ideal results. Keeping your body hydrated is also essential. Also, never put it in a too tight situation, nor wear an underbust waist trainer too often, unless you don't want to have a healthy body.