Weight loss and body sculpting is the new trend these days because of the perpetual mission of women to have sexy bodies. There are so many companies in the world which produce and launch shapewear products. Some companies are better than others, of course. Shapewear can be created with several factors in mind including functionality, fit, design and style. Some of the prominent global brands master most of them.
Types and Control Levels of Shapewear
There are various kinds of shapewear on the market, and understanding its type and level of control is particularly crucial for purchasing.
Six Types
Bodysuit
A bodysuit can cover the entire torso and crotch, allowing the upper and lower body to be joined together harmoniously to show a graceful figure.
Waist Cincher
A waist cincher is designed to tighten your waist and give you a more slender waist look.
Shaping Camisole and Tank
They can make your upper body, including the waist and breasts, look more beautiful.
Slip Shaper
A shapewear slip focuses on moderate control, giving you a smooth body while allowing you to move freely.
Thigh Slimmer
They can make your thighs slim and slender.
Shaping Panty
A shaping panty makes your hips tighter and more uplifting, achieving a sexy figure.
Three Control Levels
Light: You can wear it every day with a graceful figure without bondage.
Medium: It has a good effect of shaping the body without causing too much pain.
Firm: A firm shaper can carve your figure entirely, but there is a risk of physical harm.
Three Benefits of Wearing Shapewear Garments
1. Shaping Sexy Curves
Shapers can help hide unsightly fats and other parts you don 't want to show, and tighten the areas you want to reduce, giving you a more beautiful and sexy figure.
2. Improve Your Posture
Shapewear with firm control can fix your muscle position and keep your spine straight, improving your standing and sitting posture and lead to confidence. Besides, it can also relieve your back pain.
3. Increased Blood Flow
The tightness of wearing shapewear brings more thermal activity to the skin, increasing blood flow, which not only helps the skin to be in better condition but also benefits overall physical health.
In any case, do not use shapewear as a fitness tool since it will not help you eliminate fat.
Five Outstanding Underwear Brands
These brands have a reputation for creating body sculpting garments that are perfect for the feminine form. They have taken into account the requirements of "real" women with realistic proportions and have designed shapewear that addresses their issues. We have rounded up five of the most outstanding companies that care meticulously about the millions of women all over the world who want to embrace their feminine assets.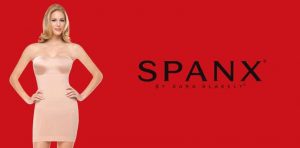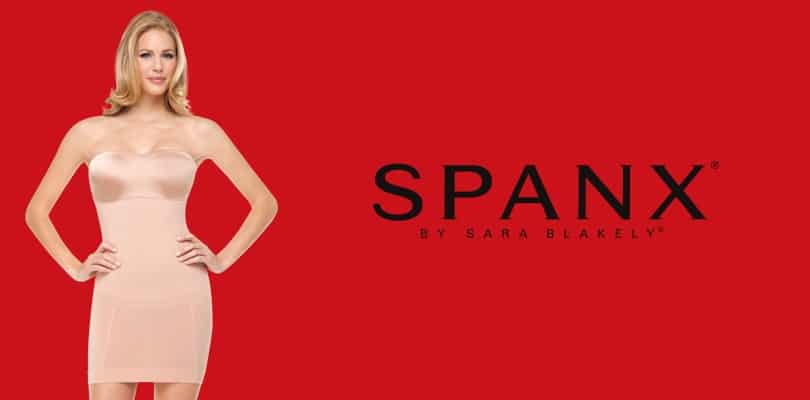 One of the best companies that create shapewear in these modern times is Spanx. A woman with an entrepreneurial spirit established it. Her name is Sara Blakely, and she discovered the use of Spanx on her own and decided that if it helped her, it could also help a lot of women. In 2000, she introduced the product line to the market and was well-received even by celebrities in Hollywood. The undergarments that comprise the line are bras, panties, and swimwear. They also have pantyhose, leggings and waist trainers in their exclusive products.
What's great about the Spanx products is that they are made of cotton which allows the skin to relax and breath. The body shapers can lift the butt area and fix the midsection area as well. Everyone loves Spanx including celebrities like the Kardashian sisters and the supermodel, Tyra Banks. These women are the epitome of women empowerment, and they do an excellent job in promoting this product to the young professional women who want to take charge of their bodies. It is undeniable how undergarments like lingerie can boost the confidence of women and Spanx has the right messaging to attract more women to gain from the benefits of this new trend.
2. Leonisa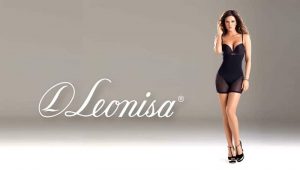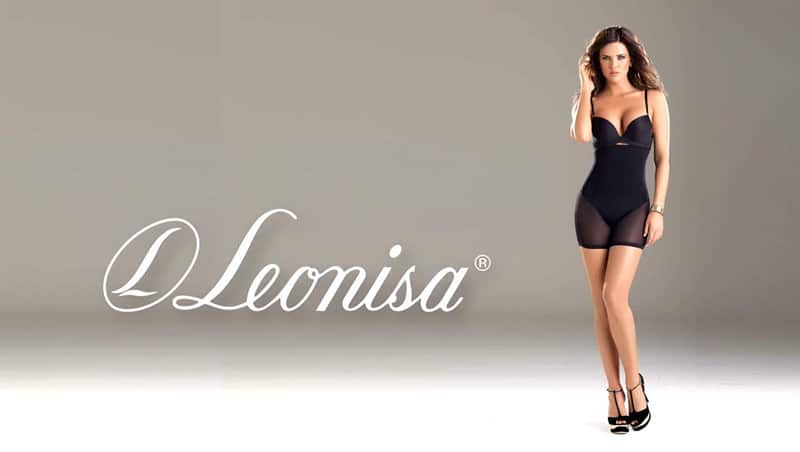 Leonisa is the next brand that we recommend because it has been in the industry for a very long time. Fifty years ago, it was established to address the needs of women for high-quality undergarments, and until today it is one of the leading companies out there. Their product line is so expensive it even includes body shapers for women who have just given birth.
They have an exceptional selection of bras and panties with designs that are flattering for women. The tummy shapers are perfect for women who want to restore their self-esteem by having the body that they want to have. Even if you are in the post-partum stage, you will have a better chance of getting your body back if you use Leonisa products because they are designed to sculpt the body and give it a great shape. You can check Amazon.com for some of the best selections from Leonisa. A collection of classy and beautiful designs is available for your choice.
3. Ann Chery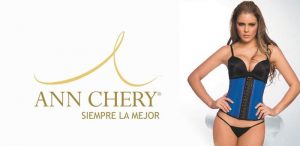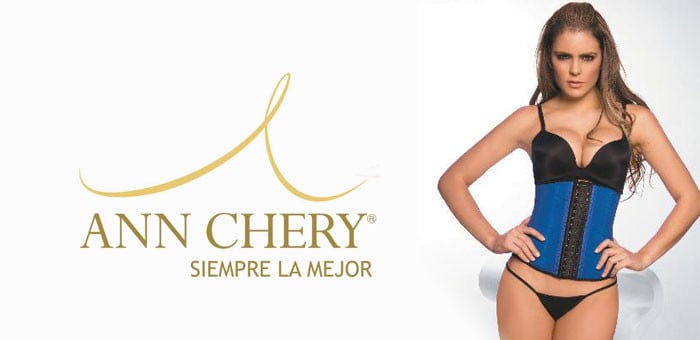 One of the best shapewear companies which are popular with the ladies is the Ann Chery. , and they have the most comprehensive selection of undergarments. Since they are technologically forward, they have the most modern designs in the market. Comfort and style are always at the forefront of their designs.
When it comes to waist trainers, they have practical designs and are most-coveted by women. Their fabrics are reinforced by the aWert technology which is impressive for producers. You can expect your body to be in its top shape if you wear body sculptors from Ann Chery. As long as you incorporate the appropriate diet on a regular basis, there's no chance that you will be disappointed with your body sculpting regimen.
4. Maidenfrom Flexees


Maidenfrom Flexees is another company that offers a great selection of shapewear for women. Some of their products are specifically designed to give women a slimmer tummy. Flexees are perfect for women who are in control of the direction of their lives. Most of the women who wear Flexees waist trainers are also active in physical activities such as triathlons and running events. The suitable quality of Flexees products is their lightweight fabric.
They are comfortable to the body, and you can wear them every day while you are at the office of working out at the gym. When you wear the waist cinchers, you will have firmer tummy instantly. Of course, when you remove it, the effect will not be permanent, but during occasions when you want to have a great shape while wearing a dress, the Flexees are utterly reliable. Some women use waist cinchers after giving birth or after their operation. Maidenfrom products are very dependable for women. They are available in Amazon.com. Visit and shop for the Flexees that will be perfect for your lifestyle.
5. Carola Taborga
When Carola Taborga created your Contour in 2006, a lot of women responded positively to the new products. The popular culture those times is to have women have a healthy and fit lifestyle, and it was just the most suitable brand to address those needs. It is known that the company started in a garage with simple sewing machines but that brand has now grown, and it has become a popular choice for many women all over the world. The company is very attentive to the needs of the customers which make it easier for them to design shapewear that caters to the requirements of their loyal following.
These top brands for shapewear are well-known in the world, and the choices can be viewed on Amazon. You can find bras, panties, leggings and the fashionable waist cinchers on the website. If you want a body that complements the type of woman you know yourself to be: confident, healthy and empowered, then you can check out your shapewear options on the website. It will be your turn to embrace your freedom to be a woman who has choices and alternatives.