Have you ever wondered what the results of your waist training would be? Will the results be worth the effort and time that you put in? Sometimes, there are endeavors that you will only realize the outcome if you try but it is always helpful to have clear expectations of what comes next.
Good thing we have many famous singers and actresses who have tried and vouched for the effectiveness of waist training. You can now study the results without getting involved in it first. However, you need to have a realistic view of the situation, these celebrities have fitness trainers of their own, and you don't. To be consistent in your waist training, you need to have discipline, too. You can follow some of these celebrities on Instagram and track their progress. At least, you will have a barometer that can inspire and motivate you to go at it every single day.
Tips for Recording Waist Training Progress
By recording the progress of your waist training journey, you can better understand your training results, and then you can keep yourself motivated through these ever-changing before-and-after results. Here are some things you might find helpful.
1. Measure Your Waistline
Try to measure your waist size with a vinyl or fabric tape measuring tape regularly, and at least once a month is recommended. Make sure the tape is lying flat on the narrowest part of the waist, where it is a natural bending of your torso, keeping the tape parallel to the ground and the body not hard (it means you can fit a finger underneath) to record genuine progress.
2. Take Pictures of Your Waist
Images give you a more intuitive view of the changes in your waist. Take a high-quality photo of your waist at the same time of day, in the same place and the same position every other week, and always make sure the light is natural.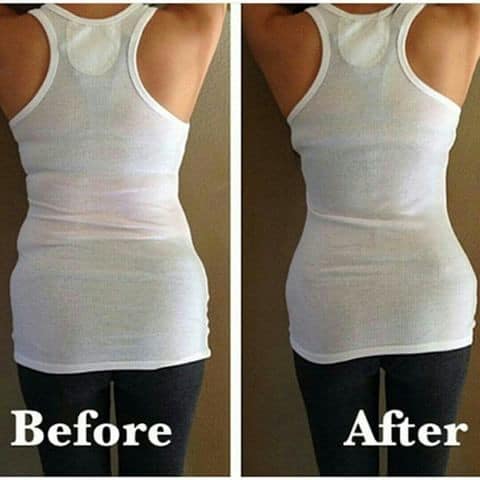 3. Stop Worrying Your Weight
Psychological diathesis can affect your training results, so it 's better to have a right training mentality without worrying about weight. Measurements and photographs can tell you the actual training results, regardless of whether your weight changes.
Featured Stories
Whether you 're planning on the waist training or ongoing, it is inspiring and motivating to see other people 's waist training results.
1. Shiela, Naima, and Marta
We can already see the results of waist training in most celebrities. What we want to show you is the progress that real women are making in this type of physical fitness endeavor. They have interesting stories to tell and sometimes, it's not just skin deep. Their lives are transformed inside and out. They become more confident with excellent results from waist training.
A woman in her 30s gave birth, and she tried waist training after her 3rd month. She was determined to lose the weight she gained during her pregnancy, and of course, nothing gets in the way of a driven woman. She missed several inches from her waist in just six months of waist training. She realizes that waist training is a temporary problem-solver. What she did was to combine a regular exercise routine and a healthy diet to her lifestyle change, and she was fortunate to gain her original body back.
Naturally, most of her family and friends noticed the transformation and they were also interested in trying it. It was her friend, Shiela, who was proactive in learning more about waist training. At first, Shiela bought latex waist trainers because she thought they would be comfortable especially since she has an active lifestyle. She was consistent for four months, and the results were to her liking. She loved how she felt and looked while wearing waist trainers. Moreover, she enjoyed the compliments that she started receiving when she wore the waist trainer underneath her clothes. It made her look sexy and attractive, and she became less self-conscious with her appearance.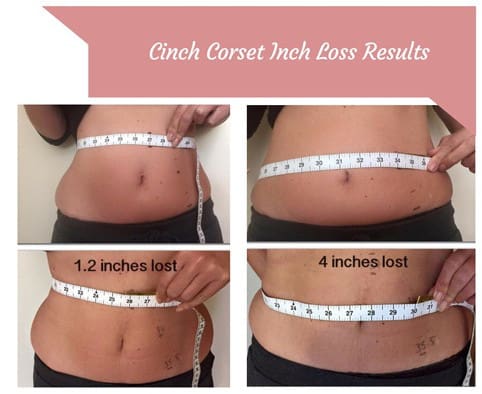 Shiela's younger sister also got curious about the waist training method and when she saw the significant progress that her sister was making she jumped in the bandwagon. Naima is three years younger than Shiela, but she is slightly overweight. She believed and hoped that waist training would help her lose the excess fat. She was right! She was eager to wear corsets every day because aside from making her look appealing, she also felt a sense of control over her body. She hasn't had that experience for years, and she considered it a welcome change. Her best friend, Marta, has a similar dilemma with her weight and she asked Naima if they can do waist training together. It was a great practice because they became accountable to each other's progress. It became easier for them to do it on a daily basis. Of course, they incorporated cardio and even Yoga into their lifestyle so that they will feel more motivated and energized.
Naima and Marta are just a couple of girls who have proven how effective waist training is. Most of their friends are also in on the secret, and they have tried to organize Zumba classes while wearing corsets or waist trainers. It has become a fun lifestyle for the girls which only goes to show that age doesn't matter when it comes to being fit and healthy.
2. Nina
Another inspiring story of a real woman who is into waist training for three years is about to unfold. Nina was a workaholic who didn't have time to exercise because she worked for a big firm during the day and she volunteered for a nonprofit at night and during her weekends. It was impossible for her to even think about her physical appearance but she noticed that when she wears more delicate clothes, people respond better to her. At the same time, Nina also smiles more when people give her compliments.
When she started wearing corsets, she found them uncomfortable, but she liked how they made her body look. What Nina adored about corsets is that she doesn't have to allot a day or two to wear the corsets for it to work. She can wear them underneath her everyday clothes and even just by brisk walking, she was able to lose a few pounds.
Up to now, Nina has been consistent with wearing trainers for three years, and she feels great. To your surprise, Nina had even shifted her priorities to her health first then when she figured out what her capabilities were, she involved herself in quality work and worthwhile causes. Nina is having the time of her life, being in control and at the same time having fun and not being too serious all the time. She has found her balance, and she is thankful for waist training for helping her achieve it.
What Results Can You Expect?
There is no way in the world to predict the results accurately. The waist training results depend on some factors, so there 's a good chance it will differ from what you first thought. What kind of elements will affect the results? Here are six typical ones:
Physical fitness.
The tightness of you lacing the corset.
The length of time you wear a corset every day.
The number of days you wear the corset a week.
Eating habits.
Daily exercise.
So there are too many variables to predict the results. All you need to do is stick to the plan you made and finally look at the real results.