Corsets have a secret to their effectiveness. It's all in the bones. They form the shape of the corsets so they can sculpt the body according to its desired figure. Since there are plastic and steel-boned corsets, women have the option to choose which is more suitable based on functionality and style. Pay attention to your body and its unique measurements because each woman has a different shape. Then, you can determine your purpose in wearing corsets so that you can choose between steel or plastic ones.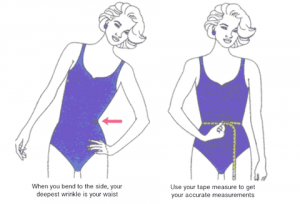 Let's start with measurements…
You have flexible options when it comes to corset shopping because there is one perfect for your body. They are available in various sizes so even if you are a plus size woman, you can still find one which will complement your figure. For the women with petite frame, you don't have look harder, all you have to do is know your measurements. Your upper body as well as your hips should be taken into account.
As a first requirement, you should determine the size of your waist first. The purpose of the corset is to shape this area over time. Since you can order an over-bust corset, you should know your bra measurements. Your body has a natural shape and if you want to alter it using corsets, you have to find one that is several inches smaller. Cinching the waist would require a corset that is at least 3 inches smaller.
Now, We Will Discover Your Ppurpose…
Waist training is the ultimate purpose of a woman in shopping for corsets. Whether it is for a temporary effect or a long term result, you want to make sure that the corset will do its intended goal. Do you want to lose weight? Or achieve better posture? You might be interested in dancing and wearing fancy corsets so you want your body to be accustomed to it. Perhaps, you also desire a sexier body just for your own pleasure and self-confidence. Whatever your reason, you need to fix your eye on the goal so you can choose from steel-boned or plastic corsets.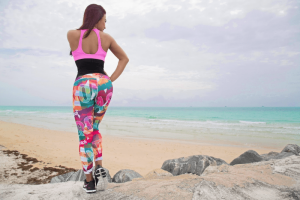 Naturally, if you only want temporary results, you are advised to use plastic corsets. However, if the intention is to have a better body overtime then it is recommended that you opt for steel-boned corsets as they are more effective. Using corsets just for a party may not require you to invest  in an expensive steel corset. If you are on a budget, you can choose good quality plastic corsets to do the trick.
Plastic or Steel-boned Corsets? Which is Better?
Plastic-boned corsets have numerous boning structures but steel-boned corsets have evidently more. Please do yourself a favor and don't buy plastic corsets that have poor quality as it will not give the effect of a structured, tailored and much more polished look. You will just be wasting your money. What you can do is buy plastic corsets with better boning and fabric lining so it is comfortable to your body. If you are in this for the long term, we would like to encourage you to just buy the steel-boned corsets because they are durable and effective.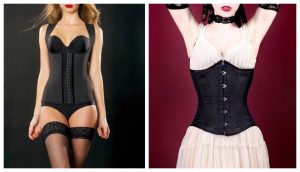 Steel-boned corsets are perfect for costuming or the rigid waist training that you plan to do for your body. They are considerably more expensive compared to the plastic ones but definitely worthy of your personal investment. Of course, you can have one made especially for your body because there are designers who can fashion something perfect and ideal for your body.
We hope we have helped you determine the different between plastic and steel-boned corsets. If all the information is still not enough to help you make up your mind, find the answer in the wonders of steel-boned trainers. The journey to waist training may be challenging for many women and even men but with the right guidance, all will go well. Remember that plastic is a good option if you want to get instant results for a day or just on an occasional basis. If you want to train you waist and be sexier and more curvaceous, you can definitely opt for steel-boned corsets. Best of luck to your plans!